Shard architect returns to London Bridge with Sellar
Shard developer Sellar has submitted plans for a £200m development featuring two more buildings designed by Renzo Piano in Southwark, south London.
The buildings will rise from four to 16 storeys.They were given a haircut following consultation with local groups and the council.
Located just south of London Bridge station, on Bermondsey's Vinegar Yard, the combined 160,000ft2 scheme will have retail space at ground level with office space above.
The buildings feature cast-glass cladding, with Sellar aiming for as much offsite fabrication as possible.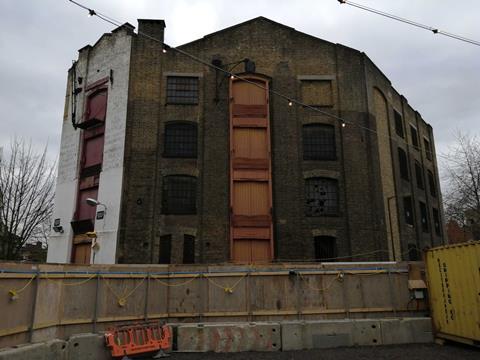 Renzo Piano Building Workshop has already worked with Sellar on The Shard, the News Building, Shard Place – and the Paddington Cube.
But the architect said it is now focused on trying to create a transition from the "village atmosphere" of Bermondsey Street to the higher density buildings around London Bridge station.
The architect chose to retain the façade of a Victorian warehouse.
Joost Moolhuijzen, partner at RPBW, said: "One challenge is how we change the Vinegar Yard building. The whole concept is that we don't just retain the façade, but we carry on its feel."
He also said the building was designed with wellbeing in mind, with openable windows, small floor plates to maximise light and floorplans which encourage the use of stairs at the lower levels.
Construction is expected to start at the end of 2020 and last for 22 months.