Pre-covid survey reports 140% increase in completions of tall buildings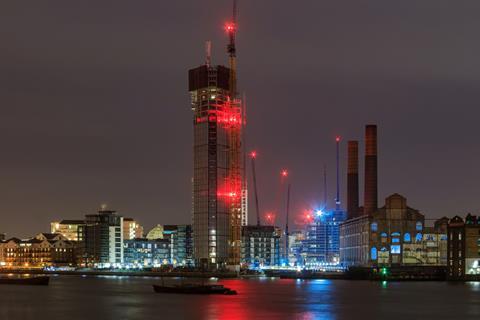 A record number of tall buildings were added to London's skyline last year, according to new data.
The 60 completions of buildings over 19 storeys represented a 140% year-on-year increase, according to New London Architecture's (NLA) annual tall buildings survey which is published today.
The record is unlikely to be broken for the next few years, the organisers admitted, as Britain contends with coronavirus and its fallout.
The pipeline of buildings in in pre-planning, planning and construction currently stands at 525, which is a 3% drop on the 541 in 2018.
But that number is likely to fall significantly in the immediate term.
NLA boss Peter Murray said: "Such a bumper year in terms of completions was never likely to be repeated in 2020, however even the 29 completions expected in 2020 now seems very optimistic amid the covid-19 restrictions."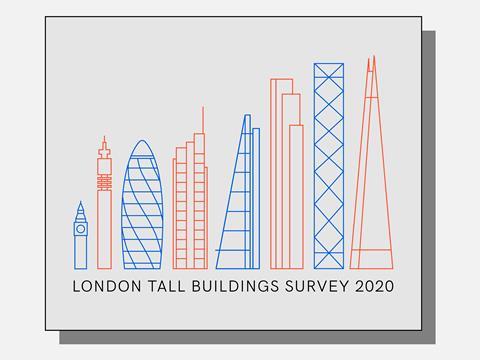 Stuart Baillie, head of planning at Knight Frank, which works with the NLA on the annual report, said: "Clearly covid-19 will impact the pipeline in 2020, but we're confident that planning policies, land availability and housing need in London are likely to facilitate a return to a stronger tall building pipeline in the medium term."
He described last year's 60 completions as "quite staggering" and said there was a continued willingness among planning authorities to consider applications for tall buildings positively.
This was especially true in outer London boroughs, he said, where there had been significant growth in the pipeline – notably in Greenwich, Ealing and Haringey.
Outer London boroughs now account for 35% of the future tall building pipeline, largely located in opportunity areas, as set out in the London Plan, and proposed public transport hubs.
Some 89% of all tall buildings in the pipeline, and 88% of all 2019 completions, are residential, the researchers found.
Peter Murray, NLA's curator-in-chief, said they could provide an estimated 110,000 new homes, or almost two years' supply of the capital's housing need based on the new London Plan requirements of 65,000 homes per year.
He added: "These figures are for a period when the world was very different. Covid-19 means we will have to re-evaluate the direction of development in our cities."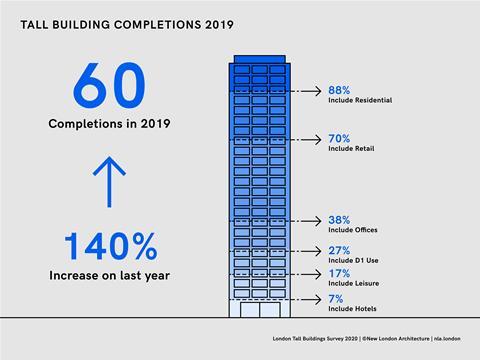 He acknowledged that there have been concerns in some quarters over the part population density might play in the spread of epidemics and what that could mean for high-rise living.
"[Covid-19] raises questions about population growth in London, about property values and social quality," he said.
"Will the pressure to build more homes reduce? What will be the long-term reaction to physical distancing and lockdown? Just as the virus itself created uncharted waters for the medical professions, so its effects on cities are unprecedented in terms of planning, design, development and well-being."
This year's survey recorded a 7% rise in planning permissions for buildings of 20 storeys or more.
But it also revealed a slowdown in new tall building construction, with starts at their lowest since 2015.
And in 2019 there were 10 planning applications, comprising 27 tall buildings,that were refused planning, compared to eight in 2018.
Murray said this was consistent with the decline in planning applications submitted over the last couple of years, a result of the combination of the uncertain political backdrop in 2019, rising build costs as well as potential changes in policy.