Councillors told negative impact of reworked office scheme not outweighed by benefits
Westminster council's planning committee has unanimously rejected an Allies & Morrison-designed office tower earmarked for the British Land development Paddington Central.
The 22-storey block would have delivered 47,694sq m of offices, along with retail, restaurants, a cinema and gym at the site's western-most extremity, on a site originally reserved for Crossrail but no longer needed for the late-running trans-capital rail link.
Named 5 Kingdom Street, the building would have been 19 storeys in height at street level, with three storeys below ground.
Allies & Morrison won planning for a 13-storey office building at the site back in 2010, but the latest proposals more than doubled the amount of floor space on offer and would have been 25m taller than the consented scheme. That permission has been implemented, but the building – which resembled a gasholder – has not been constructed.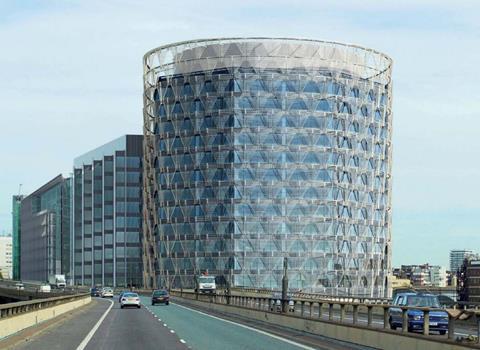 Recommending the latest scheme for refusal, Westminster's director of place shaping and town planning, Deidra Armsby, warned councillors that the supersized version of 5 Kingdom Street would have a "significant impact" on the local area that could not be justified.
"The proposed building is unlike almost all buildings within the opportunity area, particularly given its location at the western end where the site meets with much lower townscape," she said.
"It is therefore considered that the development will result in less-than-substantial harm to surrounding heritage assets, many of which are designated heritage assets."
Armsby listed a range of planning-gain benefits tied to the application that would not be delivered under the consented scheme – inclucing a new pedestrian and cycle link, community space and a contribution of £1m for public art on the site.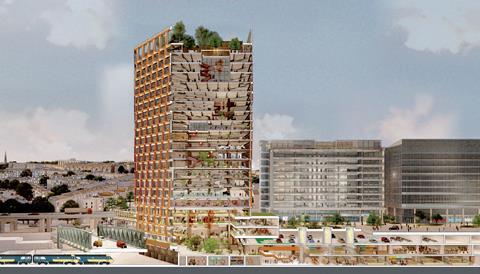 However she said that none of the benefits outweighed the harm caused by the scheme.
Councillors agreed and rejected the new proposals. They will be referred back to mayor of London Sadiq Khan who could choose to approve the scheme.
Government heritage advisor Historic England was among the consultees who objected to the revised plans.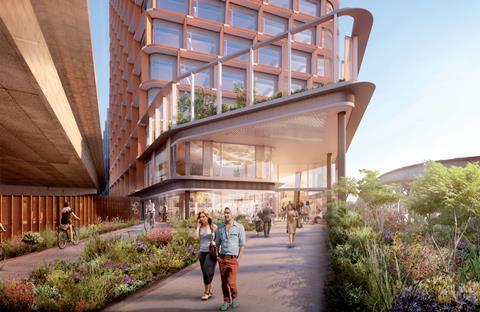 It said there were more than 40 listed buildings within 500 metres of the development site – three of them grade I and two grade II*.
The watchdog called for the building's height to be dropped to a level closer to that of the approved scheme.
Planning permission for the 13-storey block dates back to 2010, before British Land acquired a majority stake in the 4.5ha Paddington Central business district from Aviva Investors. Outline consent for Paddington Central dates back to 2000.
Allies & Morrison also desinged 4 Kingdom Street, which is pictured below, immediately next to the Westway.