Approval is practice's third in recent weeks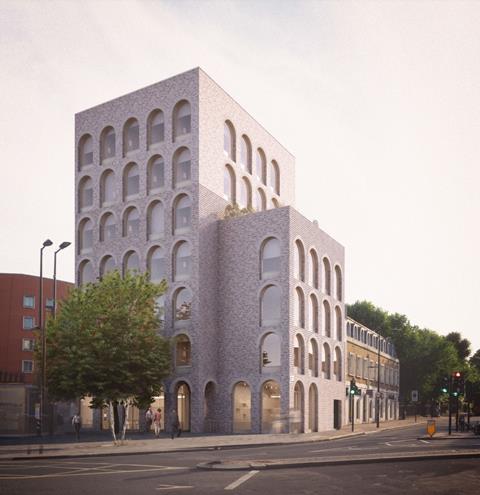 Piercy and Company has been given the green light for a "micro room" hotel in Camden.
The seven-storey building on a prominent corner plot opposite Chalk Farm tube station is the practice's third approval in recent weeks following two wins in Fitzrovia for a pair of mixed-use blocks.
Its latest win, for developer Henigman, will contain 59 rooms with a typical size of just 2.1m wide and 4.5m deep, which Piercy & Co said are intended for "single occupancy and short stays".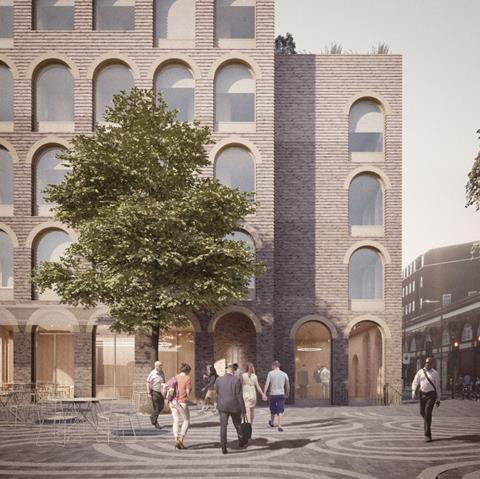 Called the Roundhouse Hotel, the 20,000sq ft building will be the official overnight spot for the nearby Roundhouse concert venue.
It will require the demolition of an existing 1980s replica of a 19th-century building on the site which once housed the Adelaide Tavern.
Piercy & Co said that while the condition of the existing building is "good", it is of no notable historical value and is of "very poor architectural merit".
It added that the new scheme has been designed with a "deep understanding of Camden and its historic and present day architectural character."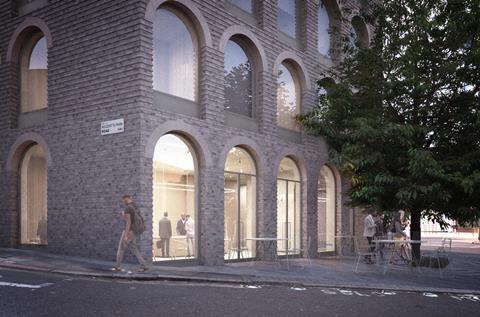 The building will feature a brick facade that grades from darker bricks at the base to lighter ones near the top, which the practice said was a nod to Camden's "flamboyant" corner buildings.
It will also be one of a growing number of London buildings featuring tall round-arched windows.
Last week, Make secured planning for a major office block on Piccadilly which included the fashionable design feature.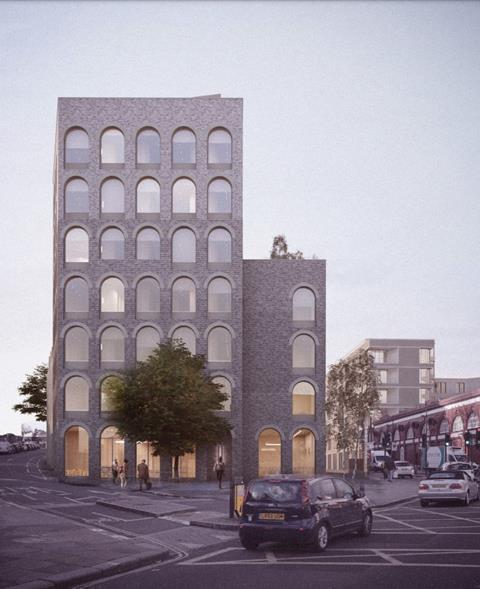 DSDHA also employed the approach for its controversial proposals to replace five 1950s blocks of flats in Belgravia with an 11-storey residential scheme, which was approved in June, while Alison Brooks is using them at her under-construction flats in King's Cross.
And arched windows are also a feature of Piercy's proposals to replace a four-storey art deco block in South Kensington with a six-storey block.
The plans, which have caused uproar among local campaigners, were dubbed "pretty hideous" by Stirling Prize judge and former National Gallery, National Portrait Gallery and Royal Academy boss Charles Saumarez Smith.