Two schemes will provide office or lab space, retail and housing in Fitzrovia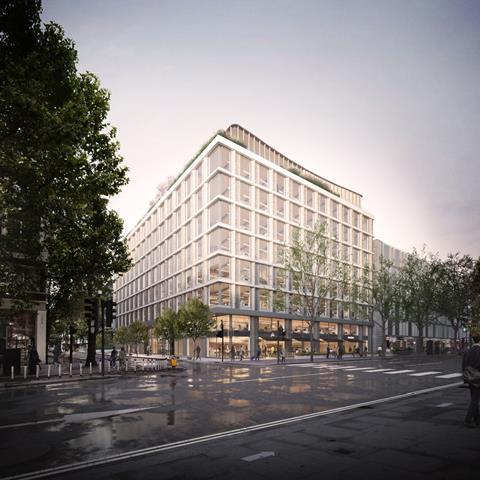 Piercy & Company has been given the green light for a pair of mixed-use schemes in the West End.
The two buildings, including one on a prominent corner on Tottenham Court Road, are the practice's latest for Derwent, a developer with which it has a longstanding relationship.
The larger scheme, known as the Network Building, was given dual consent by Camden council for it to be used as either offices or research laboratories. Its location is near the edge of what is being dubbed the Knowledge Quarter, close to UCL, the British Library and the Crick Institute.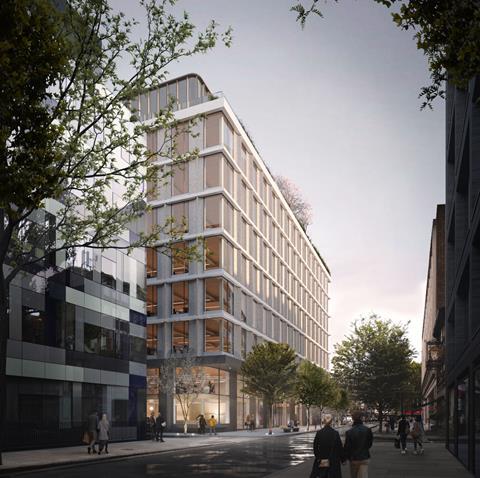 The eight-storey building will consist of three volumes, a base with street frontages for retail and workspace, a middle volume solely for workspace and an upper level pavilion with terraces and green-roof areas.
It will provide a total of 190,000sq ft of workspace workspace tailored to life sciences research, along with 5,000sq ft of retail, restaurant and cafe space.
The façade features a sculptural repeating module that can be fabricated off-site to reduce material waste.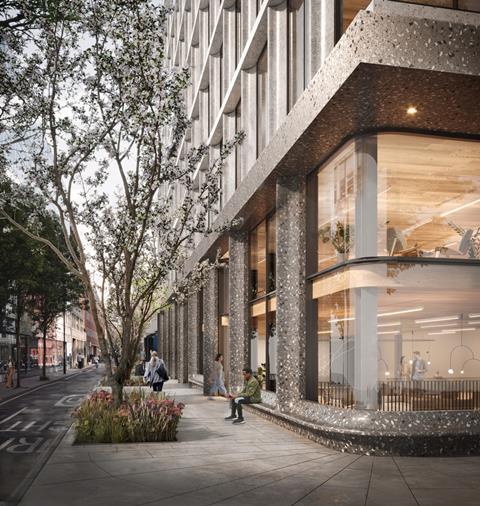 The second scheme, a six-storey brick-faced building, is located around 200m away on Tottenham Mews, an alley leading off Tottenham Street close to the BT Tower in Fitzrovia.
It will provide 23 homes at social and intermediate rent, along with some affordable workspace.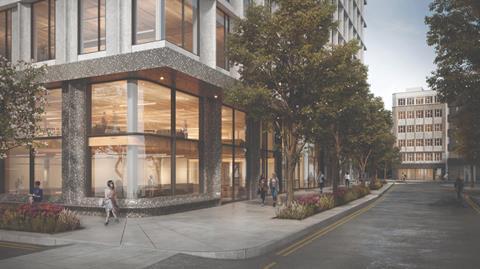 Both buildings, which Derwent said would be net zero developments, will require the demolition of existing buildings dating from the 1950s and 1970s.
Derwent and Piercy & Co said that both sites were considered for re-use, but after "extensive investigation" they were deemed unfit for redevelopment due to their restricted ceiling heights and the inflexible structures and floorplates.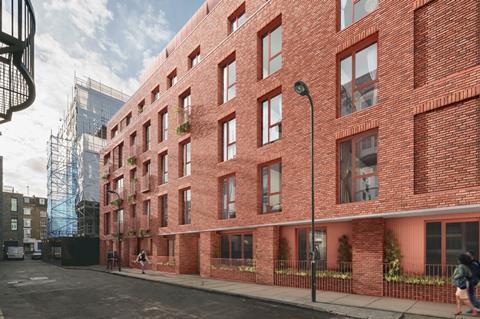 Stuart Piercy, founding director of Piercy & Company, said: "The Network Building explores the possibility of both a sustainable office scheme and a life sciences building within an adaptable envelope.
"The scheme will transform an area of particularly poor public realm with widened pavements, extensive landscaping, active uses, and seating incorporated into the architecture. As with all our collaborations with Derwent London, we explored a beautiful palette of materials inspired by the architectural heritage of Tottenham Court Road, for example, the iconic Heal's building."
Other schemes the practice has designed for Derwent include the 2015 Turnmill building in Farringdon on a site formerly occupied by the Turnmills nightclub.
Other projects include the Copyright Building in Fitzrovia, a retail and office building completed in 2017, and Mayfair's 25 Savile Row, an office building refurbished in 2018.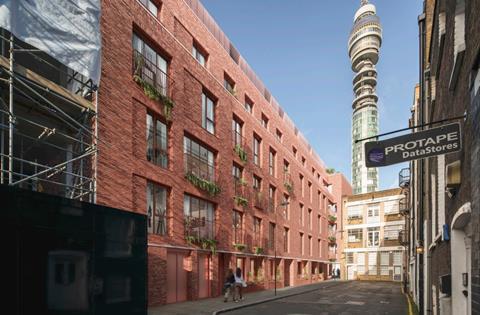 Postscript
Visualisation © Studio Archetype