RICS report finds industrial space driving soaring demand with office space also seeing a recovery
Demand for commercial space grew by the fastest rate in five years in the second quarter of this year, according to a new report by the Royal Institution of Chartered Surveyors (RICS).
A balance of +16% of respondents to the RICS survey, which is for the second quarter, reported growing occupier demand, compared to -5% in the last survey, marking the strongest uptick since 2016.
Confidence appears to be rising across all commercial property sectors, with most respondents - 56% - saying they now sense that conditions are consistent with an upturn. This is compared to 38% in the RICS first-quarter survey.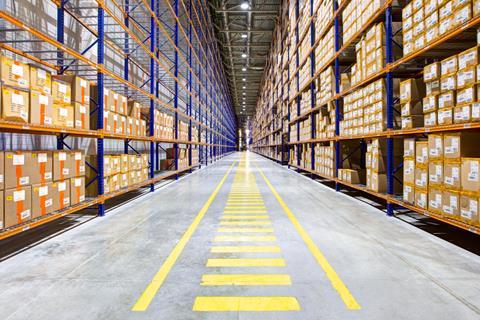 And the troubled office sector recovered to a balance of -3% for occupier demand in the second quarter after languishing at -34% in quarter one, with respondents now expecting rental growth for prime central London office space.
The figures will calm nerves of major office developers and suggest early signs of recovery for the office market following the lifting of covid-19 restrictions on working from home earlier this month.
They come on the back of the latest RIBA Future Trends report which found architects bullish about the commercial sector, posting a figure of +13, the highest since the EU referendum.
Meanwhile, the RICS survey found industrial property continued to be the strongest performing sector with a balance of +63% for demand, up six points from the first quarter.
Respondents also expected industrial rent to rise by 5% for prime space and 3% for secondary space over the next 12 months amid the continued growth of online shopping and logistics centres spurred on by the pandemic.
But the retail sector produced gloomier results, with respondents expecting rents to drop by -5.5% for prime space and -8% for secondary over the next year despite the balance for occupier demand improving from -55% in the first quarter to -25% in quarter two.
Tarrant Parsons, RICS economist, said the results demonstrate the continued return of confidence to the UK commercial property market.
He said: "Aided by the growth in online spending seen during the pandemic, demand remains robust throughout the industrial sector, producing strong expectations for both rents and capital values in the year to come.
"Although, on the other side of the equation, changes to work and lifestyle preferences continue to create challenges for the retail and office sectors, a more stable demand picture coming through across quarter two just hints that trends may be starting to turn in a more favourable direction."
Earlier this week, a report from Glenigan found that awards of main contracts across all sectors rose by 12% in the second quarter and were now 9% higher than in 2019.
The report also found that project starts in the retail sector had leaped by 61% in the second quarter with smaller schemes like shops and supermarkets largely accounting for the figures.