Architecture Foundation deputy director named as new chief of Open House charity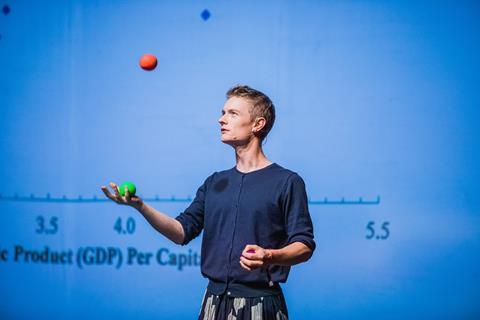 Architecture Foundation deputy director Phin Harper is set to take the helm of Open City at the beginning of April.
Critic and curator Harper will replace Rory Olcayto, who has led the charity – which founded the Open House weekend phenomenon – for the past four years.
Olcayto, who is a former Building Design writer, is taking up a new writer-and-critic role at Pollard Thomas Edwards Architects.
Open City chairman Crispin Kelly said Harper would bring a wealth of experience in public programming, education, charity management and critical engagement with the built environment to the role.
"On behalf of the trustees, I am delighted to welcome Phin as our new director," he said,
"We look forward to sharing his huge enthusiasm and energy for the open city and the role we all can play as citizens in shaping it."
During his time at the Architecture Foundation, Harper co-founded Turncoats, the provocative series of debates where the speakers literally switch coats and arguments halfway through the night. He also helped set up New Architecture Writers, a free programme supporting emerging black and minority ethnic writers who want to get into design journalism and curation.