One Blackfriars, Crick Institute, New Scotland Yard and Steven Holl's controversial Maggie's Centre feature on latest list
A still-under-construction Thameside tower, a Stirling Prize-nominated apartment building and a the Metropolitan Police's newly refurbished headquarters are among the new additions to the Open House architecture festival's 2017 list.
Simpson Haugh & Partners' One Blackfriars tower is far from finished, but will be open to visitors as part of the festival, taking place on September 16 and 17, when guided tours will take in its basement area and a show apartment on the Southwark building's 32nd floor.
Elsewhere, HOK and PLP Architecture's Francis Crick Institute will be throwing open its doors, as will AHMM's New Scotland Yard, Steven Holl's controversial Maggie's Centre at St Bart's Hospital, and the Stirling Prize-nominated Barrett's Grove housing block by Groupwork + Amin Taha.
Old favourites including the Gherkin and the BT Tower also feature among the 800 locations to visit and events included in the London weekend, which is now in its 25th year.
Open House said that 2017 marked the first time that all London boroughs would participate in the event, with Kingston Upon Thames, Bromley and Bexley the latest joiners.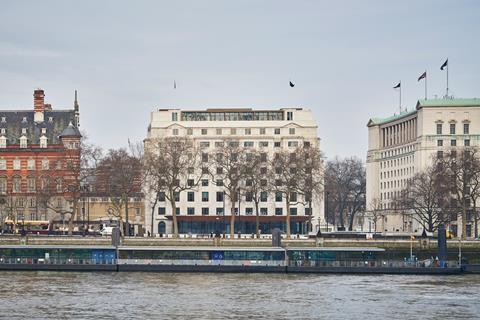 One of the features in the Bromley section is a walking tour of David Bowie's haunts from the years he spent living in Beckenham.
Open House director Rory Olcayto, a former BD writer, said London's skyline had undergone a huge transformation during the quarter-century history of the event, as had the city's interest in architecture.
"We want Londoners to speak as confidently about their built environment as they do about books, music and art," he said.
"Getting the public inside great buildings and visiting places that are well-designed is the best way to do it."
Hard-copy event guides are available to pre-order from the Open City shop, while online information about participating events is due to be published on the Open House London website later this month.