Council targets students and recent graduates with mini project in Bowie neighbourhood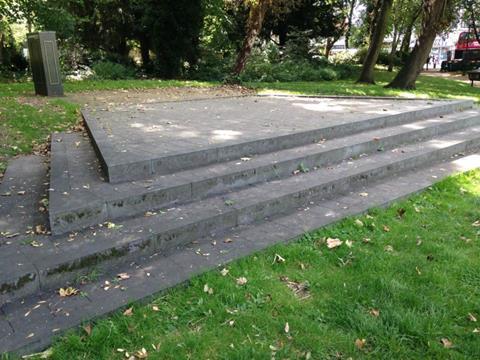 Architecture students and recent graduates are being targeted in an ideas competition to build a canopy over a stage in a south London park.
Bromley council is looking for submissions to create a permanent cover for an existing stone base on Beckenham Green where music and other performance events are hosted.
According to the project brief, the canopy needs to be low maintenance, vandal-resistant, and the covering should include either permanent or removable sides to protect performers from bad weather. The structure also needs to be able to accommodate sound and lighting equipment.
Site constraints include Beckenham Green's conservation-area status, and its proximity to the grade II-listed St George's Church.
Bromley said the project budget for the canopy was £35,000, and that a £500 prize would be paid for the winning design.
The council said only architecture students living in London and London-based architects who have graduated since 2012 were eligible to enter the competition, which is open for entries until noon on January 15 next year.
David Bowie lived in Beckenham from the age of six, and took his first steps towards global fame while based in the neighbourhood – including founding the Beckenham Arts Lab project and performing at the Beckenham Free Festival, held in the nearby Beckenham Recreation Ground in 1969.
Full details of the Beckenham Green canopy completion are available here.