Hundreds of buildings expected to take part in UK's largest architecture festival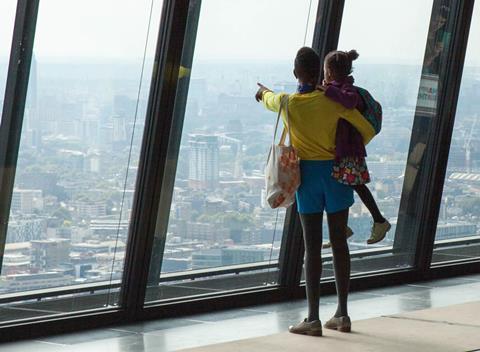 Open House weekend, the UK's biggest festival of architecture, will go ahead in September with potentially hundreds of buildings physically opening their doors, its new director has announced.
Phineas Harper, who took up his post in March, said they had decided against cancelling or postponing the hugely popular annual event and were "throwing everything at it" happening in September, assuming government restrictions are not tightened again.
"We think it's possible with the right kind of planning and preparation – and there's plenty of London boroughs and buildings that are up for it," he said.
He acknowledged there was no way last year's 800 buildings and 365,000 visits would happen but said it should be possible to open many of the buildings by the autumn, with a social distancing management plan for each site.
"Each individual Open House building will have detailed social distancing guidelines which will be published on the website and app so that visitors are well aware of the restrictions in place for physical visits," said Harper, who was previously deputy director of the Architecture Foundation.
Volunteers are also devising themed walking and cycling itineraries which will be available year-round.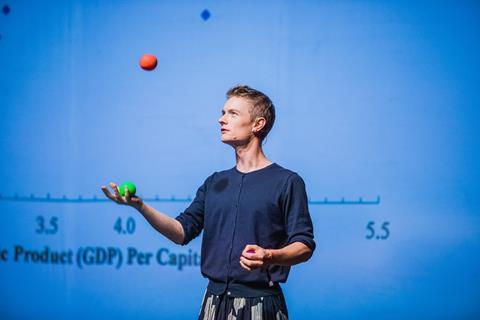 "We're trying to take the virus head-on and to use innovative formats and clever planning to make sure we still put on a really great festival in September rather than hibernating from the world for a year," said Harper.
The charity has made no secret that it is facing an uncertain future, with almost all its sources of income drying up. It has appealed to supporters to help get it on a more secure footing.
Harper said he envisaged a smaller festival but still with hundreds of buildings taking part. The charity has extended the entry cut-off until the end of July to give owners and local authorities a chance to adapt to unfolding government advice on distancing and public gatherings. They will be responsible for their buildings' distancing plans, in consultation with the charity.
This year exploring one's local neighbourhood rather than trekking across the city will be a central focus, as will open spaces.
"The built environment world is sometimes guilty of focusing on starchitects and shiny new buildings and doesn't always appreciate the enormous amount of work that goes into looking after the urban landscape," said Harper.
"If there are fewer buildings to get inside this year that will be compensated by a rich programme outside.
"Throughout the pandemic, landscapes from the simplest flower bed to the grandest civic park, and the people who make and maintain them, have been crucial allies in the fight to keep Londoners healthy and active. Not all key workers wear scrubs — some push wheelbarrows!"
At the same time a number of digital initiatives are being planned, including podcasts and micro documentaries on individual buildings which will be shot during the summer and presented by architectural broadcasters and storytellers.
Families stuck at home will be able to order activity packs which will contain card models of London's best buildings, their histories and a fold-and-make skyline.
Open House weekend, run by Open City, was set up in 1992 and now spans the capital. This year's dates are September 21-22.