£250m eye hospital project also features White Arkitekter and Aecom
Camden council has resolved to grant planning for the new £250m Moorfields Eye Hospital in north London. Its decision is subject to approval from the Greater London Authority.
The design team is made up of lead designer and project manager Aecom with lead architect Penoyre & Prasad, now owned by Perkins and Will, and interior and landscape architect White Arkitekter.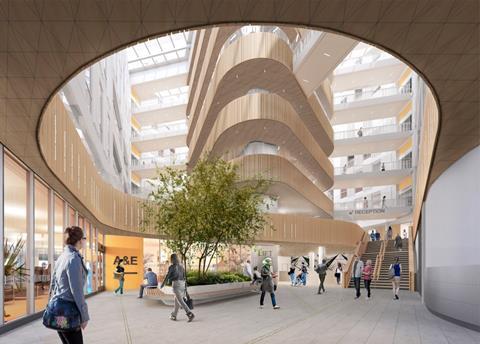 Work will involve knocking down seven buildings at the current St Pancras Hospital site in Camden, including a kitchen, post room and former mortuary, and replacing them with a part seven- and part 10-storey building covering nearly 46,500sq m.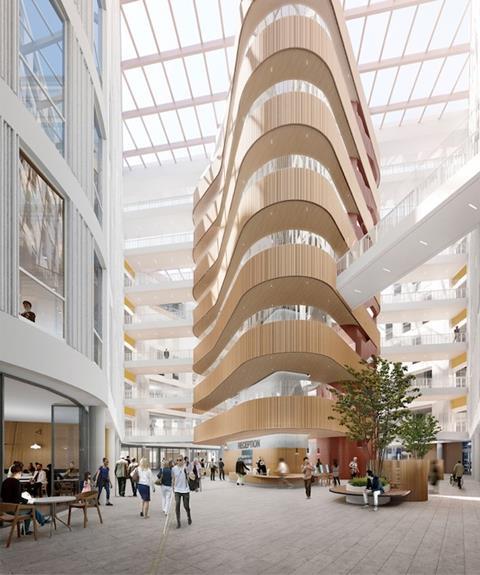 The new building will feature an eye care accident and emergency department, outpatients, operating theatres, research areas, education space, cafe and retail areas, admin space and plant space.
The proposals were submitted by Moorfields Eye Hospital NHS Foundation Trust to Camden planners last November.
The new Moorfields development, called Oriel, is a joint initiative between Moorfields Eye Hospital NHS Foundation Trust, UCL Institute of Ophthalmology (IoO) and the Moorfields Eye Charity.
It will see Moorfields and UCL IoO services move from City Road in Islington to a purpose-built centre in Camden's Knowledge Quarter.