Brexit now 'one of our significant areas of concern'
Pascall & Watson said the number of CVs it received last year from EU citizens dropped markedly.
And it said trying to reassure those EU staff already working for it in the face of the ongoing Brexit impasse had "become one of our most significant areas of concern".
The specialist transport architect is behind a new £150m arrivals terminal at Stansted Airport, part of a wider project that will see the existing terminal – designed by Fosters – reconfigured for departures-only operation.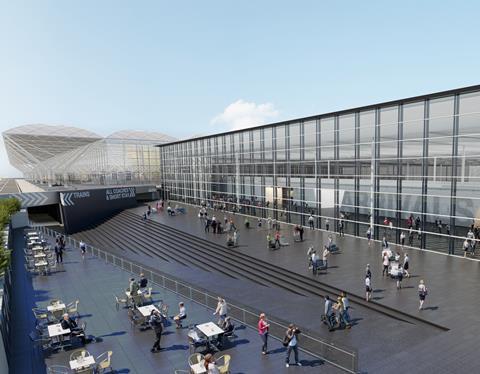 Pascall & Watson said it saw a "significant" drop in the number of applications last year from EU citizens to work at the firm and added: "A few members of staff [left] of their own accord to return to their home countries."
In its latest report and accounts filed at Companies House, the architect admitted: "While we are continually trying to provide reassurance to our international workforce, it [Brexit] has become one of most significant areas of concern. There is also the possibility of legal and bureaucratic changes that might affect our access to European markets."
The UK has already postponed its departure date from the EU twice with the country now set to leave at the end of October.
The number of staff at the end of last year was 243 – up by 10 on 2017. The firm said its London offices at Blackfriars and Chiswick were full, with any expansion in the capital needing extra office space.
The firm said "volatile" trading conditions in the Middle East, where its jobs have included working on Jean Nouvel's Louvre in Abu Dhabi, meant it was shutting its office in Doha, Qatar, and cutting back the scale of its operations in Abu Dhabi.
In a note about the Middle East, Pascall & Watson said: "A number of projects have either stalled or have been shelved. We do not anticipate any significant uplift in the market any time soon."
Revenue from its rest of the world operation, which includes the Middle East, slumped from £4.1m in 2017 to just £1.2m last year.
But a strong performance at its UK business, which is also working on a string of other airport commissions including Heathrow and London City, was up more than 60% to £28m.
Overall, group turnover was up one third to £30.7m. Pre-tax profit was up 17% to £2.7m.