Open call for schemes in which women played a pivotal role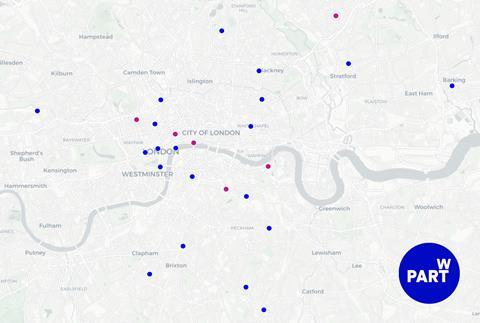 Gender equality activists Part W are appealing for suggestions of projects that were designed, initiated or built by women.
The group is creating a crowdsourced map to document the often under-recorded history of women's influence on the built environment.
The initial Women's Work map will be of London but Part W hopes to obtain funding to expand the project, so submissions from across the UK are being accepted.
Last year, Part W produced an initial map of 20 projects that was featured in the Barbican exhibition How We Live Now: Reimagining Spaces with the Matrix Feminist Design Co-operative.
These included the Jagonari Women's Centre led by Matrix, Waterloo Bridge built by female construction workers and Dawson's Heights social housing designed by architect Kate Macintosh.
Alice Brownfield, chair of Part W, said the project sought to address the "huge gap in how projects by women through history are so often missed off digital and printed maps and in archives" and in teaching of projects at both school and university level.
She added: "The final crowdsourced map will be an opportunity to get outside, go and visit these spaces in person and learn more about how women have shaped the city around us. The map will highlight lesser-known stories of women's significant contribution to the city around us, and spark conversations about who is (and is not) involved, represented and recognised in the production of our built environment."
The women involved can be architects, engineers, placemakers, landscape architects, designers, commissioners, conservationists, activists, community groups or citizens.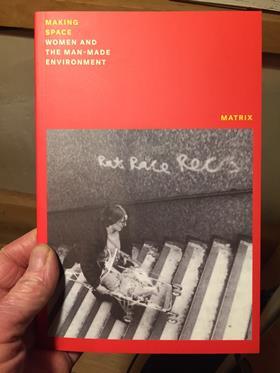 Participants can make a suggestion here and join in on social media using @PartWCollective and #WomensWorkLondon. The posts should include an image of the project and why it should be on the map. The deadline is March 31.
Meanwhile, also to mark International Women's Day, Verso is republishing the 1984 Matrix feminist classic, Making Space: Women and the Man Made Environment with a new introduction setting it in the context of the time is was written and discussing its relevance today.