English Heritage and engineer castigated for 'hardship' suffered by village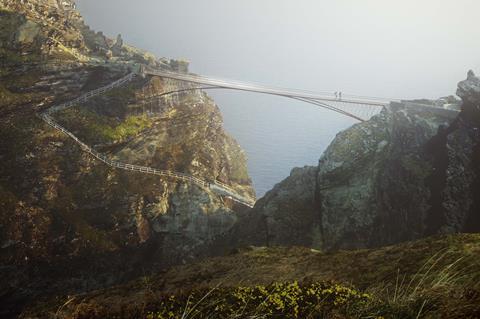 Historic England and AB Engineering have been castigated by the chairman of Tintagel parish council for the delays to reopening the castle.
Robert Flower said they'd let the whole village down. He questioned whether the delayed bridge parts had been ordered early enough and said local businesses should be compensated for the economic hardship they are suffering as a result of the downturn in visitors.
The £5m bridge, designed by Shard architect William Matthews and Belgian civil engineer Ney & Partners, will link the mainland with Tintagel Castle island.
The crossing, spanning 70m, was originally due to open at Easter and then in June.
Delays to the fabrication of specialist components mean both those deadlines were bust. English Heritage is insisting it will still open this summer but has not given a date.
The minutes of this month's parish council meeting record: "The chairman expressed the view that English Heritage had let the whole village of Tintagel down and that somebody needed to be castigated for the current situation. He requested to be advised of the name of the person responsible for AB Engineering."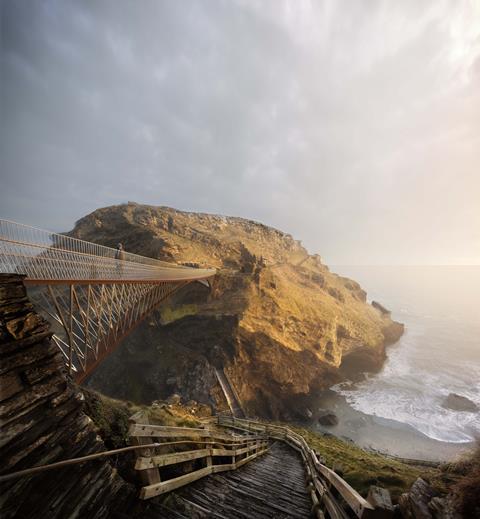 The meeting was addressed by English Heritage's head of historic properties for Cornwall, Georgia Butters, who said the contractors were still waiting for the parts to be delivered, with no date available at that point. The groundworks are complete and all the concrete poured and set.
The minutes of the June 5 meeting state: "Members raised the issue of the failure of the contractor to complete the project on time, referring to both the promise of an Easter opening and a June opening. The chairman alluded to the hardships being experienced by local businesses, due to the castle being closed, and the availability for compensation for loss of business.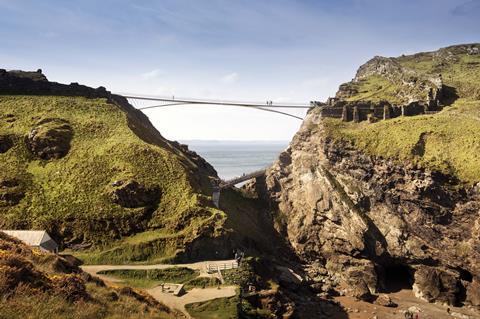 "Georgia explained that the contractor, responsible for the delivery of the project is AB Engineering. The bridge sections are currently in Plymouth but the fabrication of the structure is not yet complete.
"The chairman asked why the bridge had not been completed and queried whether it had been ordered earlier enough. The penalties for failure to complete the project on time were raised. However, Georgia did not have the contractual specifics to hand, nor would she be able to ascertain and share the same with the public. She added that the subject of compensation had already been addressed and reiterated that there would be no monies available for the same."