Some of early phase 1 designs 'could have been better'
Emerging practices will have more chances to win work on HS2's second phase, its design director has promised.
Former Olympic design chief Kay Hughes, who joined the £100bn high-speed rail project in autumn 2019, six months before covid struck, said there would be "considerable opportunities" on the northern leg.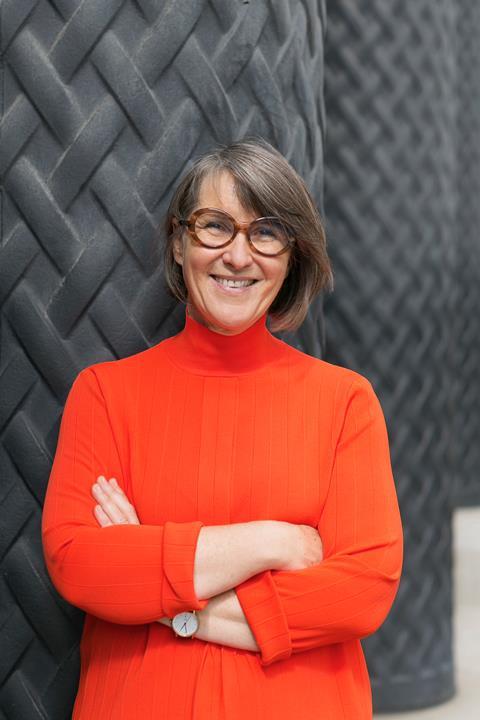 In an exclusive interview with Building Design, published today, she admitted some early designs put forward by the various consortia working on phase 1 "could have been better" but that her team had helped "turn them around". "It's about pushing [the consortia] that extra mile," she said.
Work is already underway on phase 1, which will link London and the Midlands, and which was given the go-ahead by the government a year ago this month. Phase 2a, to Crewe, received Royal Assent in February and is yet to be tendered.
Her team is working flat out on phase 1 – providing the technical interface with contractors and pushing design considerations – while simultaneously working on strategy for phase 2 and setting objectives for the next wave of tenders.
She said younger practices brought valuable fresh thinking, but that the scale of contracts on HS2 made it tricky to appoint them.
"We are really keen to bring in smaller design companies and we are finding ways of doing that, but there's got to be a balance," she said, pointing to legal and regulatory issues that they might struggle to satisfy.
"We can't overburden smaller practices, like a rabbit in headlights, but they bring new ideas and we are finding ways to support SME [small and medium enterprise] input," she said. "We want to foster opportunities for the next generation.
"There's a cadre of these large practices which are extremely good at delivering projects – they're like honed athletes – but SMEs bring an alternative way of thinking about things and open up other opportunities we might not have seen."
It was too late to renegotiate the contracts on phase 1 to insist large firms partner with small ones, but she indicated that interested practices should stay tuned.
"On the contracts we have let so far we can't make them team up but there are considerable opportunities on phase 2 where we are keen to bring in that level of creative thinking," she said.
She gave examples of smaller practices that have already picked up work as part of bigger teams, such as Jan Kattein Architects on a temporary project at Euston and bridge specialist Knight Architects advising on the landscape approach for viaduct design.
Meanwhile, HS2's independent design panel has "welcomed the government's decision to review the delivery arrangements for Euston" which has already seen Grimshaw sent back to the drawing board to design a station with 10 platforms rather than 11. Some railway planners have warned reducing HS2's capacity here will prove a false economy in the long run.
The panel's chair, Sadie Morgan, has also called for a design champion to be appointed to the board of HS2 Ltd to ensure design quality is kept high on the agenda.