Architect will deliver new £6m visitor centre for outdoor attraction that preserves heritage buildings
Napier Clarke Architects has won planning permission for a £6m visitor centre at the West Midlands open-air museum where hit BBC TV series Peaky Blinders is filmed.
The show, which follows the exploits of the Shelby crime family in the aftermath of the First World War, is shot at the Black Country Museum in Dudley, which brings together heritage buildings from the industrial region to the north-west of Birmingham.
The new centre will be able to cater for up to 5,000 visitors a day and will include retail space and a café. Work will also involve turning the current entrance building into a learning centre.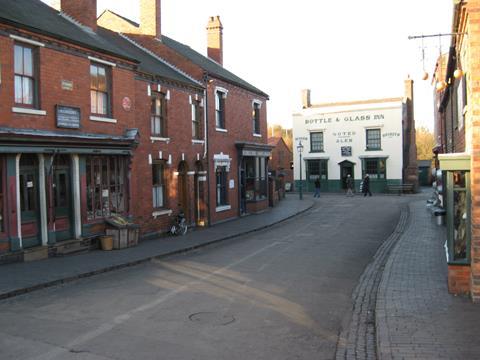 Opened in 1978 on the site of a former railway yard, the Black Country Museum includes a collection of Victorian homes, old shops, a pub, a fish and chip shop, a canal tunnel, workshops and a mine.
More recent additions include a tram line, cast-iron houses made in 1925, and a reconstructed arts & crafts workers' institute.
The museum also has plans to create a new zone with shops from the 1940s to the 1960s.
Construction of the new visitor centre is set to start this September and finish in December 2020.