Architect says scheme is its largest pan-European collaboration to date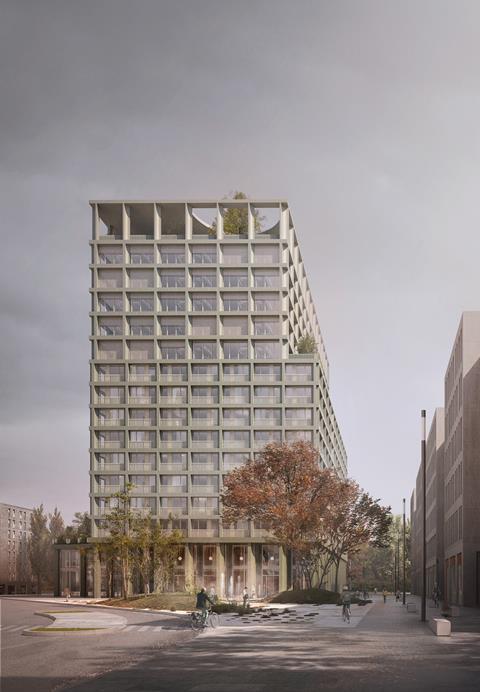 Morris & Company has seen off David Chipperfield Architects to win an international competition for a mixed-use development in Germany.
The younger practice's international studio in Copenhagen was named the winner with its London office and Berlin-based architects Kirchberger & Wiegner Rohde.
The project is for a 16-storey building comprising retail, hotel and office space at BMW's R&D centre in the southern German city of Munich.
Ten teams were shortlisted (see below), with Zurich's Pool and Munich's Allmann Sattler Wappner coming second and third respectively and Chipperfield's Berlin studio receiving a special prize.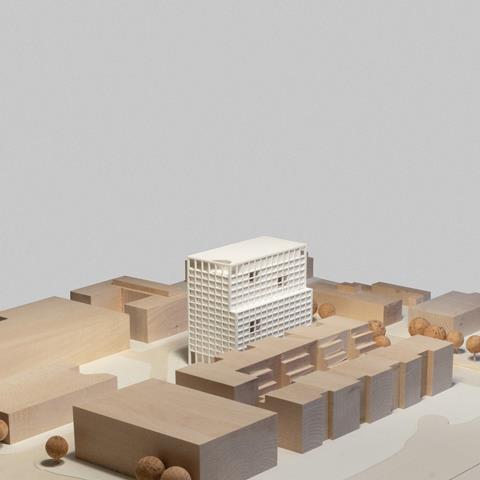 The scheme, part of the BMW FIZ Future masterplan, is for German developer HUF4, a joint venture between Munich-based Hammer AG and GLL.
The winning concept proposes retail at the base level, which directly flows into the surrounding public realm on Hufelandplatz, a new square in the north of Munich that links the BMW research and development area with the larger cityscape.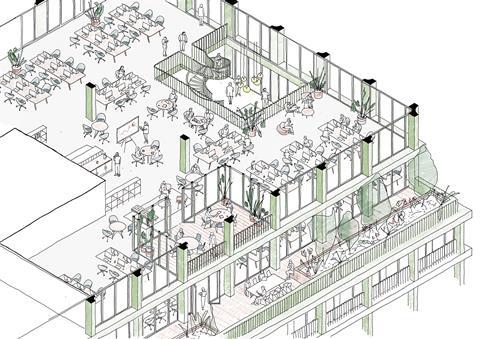 The middle section contains a seven-storey hotel with the two top floors of the hotel located just above the neighbouring buildings to maximise light and views from the full-height windows.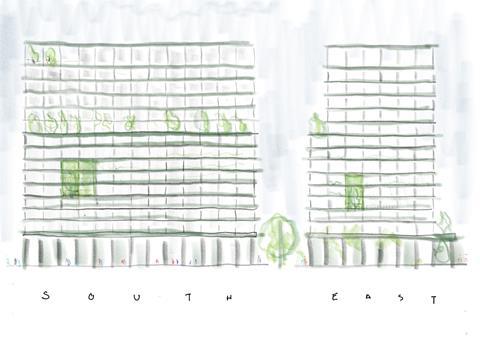 The top tier contains more than 10,000sq m of office space with views north to the Bavarian countryside, and south towards the city and the Alps.
Daylight is drawn in from communal external gardens which are set back into the façade at the upper levels with further external spaces spread over other floors, bringing green spaces up the building and providing tenants with their own external terraces. On the rooftop, an elongated terrace spans the building with a bar which is visible from the Olympic Park.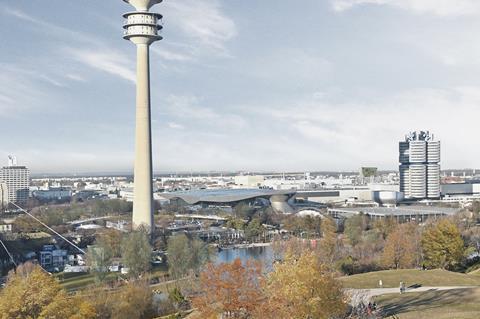 The facade is defined through a simple shift of the column forms made of precast reinforced concrete, varying in curvature on each floor level.
Ed Blake, a director at Morris & Company, said: "We are immensely excited to start our largest pan-European collaboration to date, working through our Copenhagen office together with Kirchberger & Wiegner Rohde in Berlin, to deliver this unique building that will form a new landmark in Munich."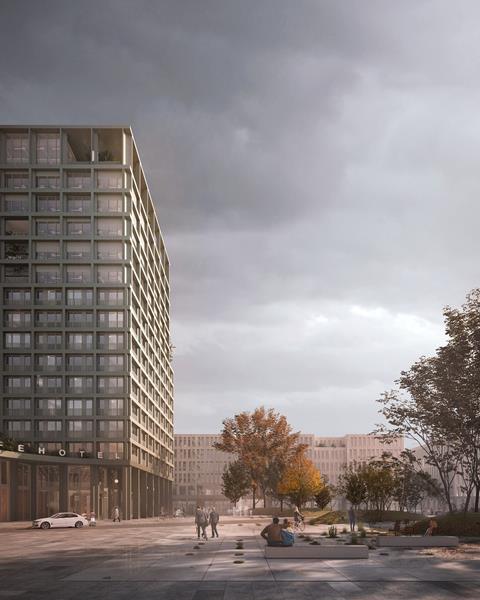 Full shortlist
• Allmann Sattler Wappner Architekten, München
with TERRA.NOVA Landschaftsarchitektur & Stadtplanung, München
• BRUTHER, Paris
with VOGT Landschaftsarchitekten AG, Zürich
• David Chipperfield Architects, London/Berlin
with Atelier LOIDL, Berlin
• Eike Becker_Architekten, Berlin
with TERRABIOTA Landschaftsarchitekten und Stadtplaner GmbH, Starnberg
• Eller + Eller Architekten, Düsseldorf/Berlin
with Rainer Schmidt Landschaftsarchitekten, München/Berlin
• Gewers Pudewill, Berlin
with W+P Landschaften, Berlin
• Henning Larsen, Kopenhagen / München
with RAMBOLL STUDIO DREISEITL, Überlingen
• Lang Hugger Rampp Architekten, München
with die-grille Landschaftsarchitekten, Harry Dobrzanski, Penzberg
• Morris + Company, London/Kopenhagen
and Kirchberger & Wiegner Rohde, Berlin
with bauchplan ).(, München
• Pool Architekten, Zürich
with KOLB Landschaftsarchitektur, Zürich