Firm's Urban Srudio division picked to regenerate Red Bank area
Urban Studio from Maccreanor Lavington has won its first major masterplan in Manchester, being picked to come up with the designs to regenerate the Red Bank area.
The firm, which is working in partnership with Copenhagen practice Schulze+Grassov, was chosen as part of a two-stage competition from FEC and joint venture partner Manchester council.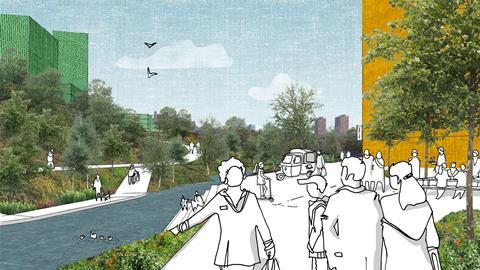 The appointed team will transform the largely brownfield site into a new mixed-used neighbourhood with community, diversity and nature at its core.
Landscape architects Open, lead technical advisor WSP, cost manager Arcadis and sustainability consultant Useful Projects are also part of the project team.
Centred around the first phase of the City River Park and with a focus on sustainability and low carbon, once complete, Red Bank will feature a mix of recreational, commercial and residential spaces, including around 4,000 new homes. There is a hope that 20% of the homes delivered will be affordable.
A planning application for the new neighbourhood is expected in spring 2022.
This new area will also include one of the city centres major green spaces.
The scheme also represents a homecoming of sorts for both Kevin Logan, director of ML Urban Studio, and Oliver Schulze, of Schulze+Grassov, who are both graduates of the Manchester School of Architecture, where they met in the 1990s.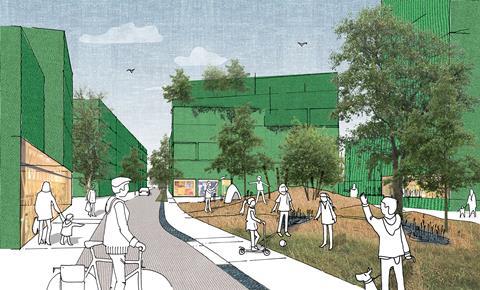 Having built international careersin Rotterdam and Copenhagen, they are now bringing their international experience back home to Manchester.
Red Bank forms part of the strategic planning framework for Victoria North, previously known as the Northern Gateway.
The wider area includes up to 15,000 new homes to be built over the next 15 years.
It has been divided into a series of neighbourhoods, with Red Bank being one of the first to be progressed for development.