Sky House will enable refurbishment of Lasdun Wall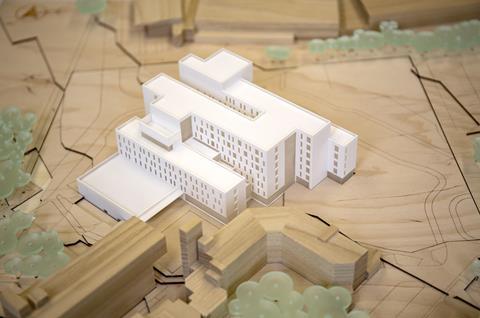 The University of East Anglia (UEA) has appointed LSI Architects to design a new humanities building.
The proposals for the £65m Sky House will also unlock the grade II-listed Lasdun Wall block for refurbishment over the next decade.
The Sky House will become home to arts and humanities and some social sciences schools from 2022.
The new building will allow staff and students to move out of the Lasdun Wall and enable the start of its phased refurbishment. Completed in 1970, this is said to be at the end of its design life and requires significant investment.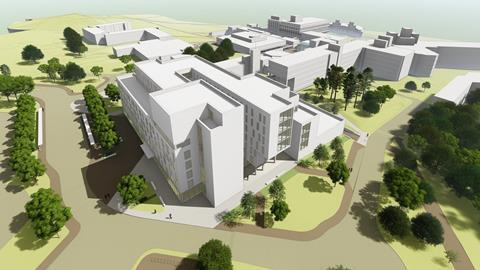 The Sky House will be located on a site at the end of the Lasdun Wall, across from the Registry, and will act as a new main reception point for the UEA campus.
It will also contain teaching and seminar spaces, a language learning lab, drama studios and rehearsal spaces, a screening room, café and offices.
UEA vice-chancellor David Richardson said: "Investing in our UEA campus means investing in our people and the spaces they need to work, learn, study and teach both now and in the future. The Sky House will be the new gateway to UEA for visitors and provide collaborative and communal working spaces for our staff and students."
LSI has been on the UEA's framework since 2014 but has been working with the university for 20 years on schemes throughout the campus.
Under the UEA 2030 Vision and Plan £300m is being invested in facilities for staff and students.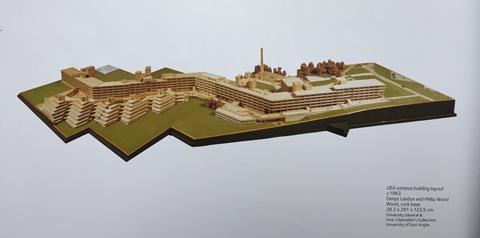 A public consultation on the proposals for the Sky House is being held at UEA on June 6 in the council chamber, 4-7pm.
A planning application is still to be submitted. Enabling works are due to take place this summer, with construction expected to start in spring 2020.