Barking & Dagenham plans to build 50,000 homes over 20 years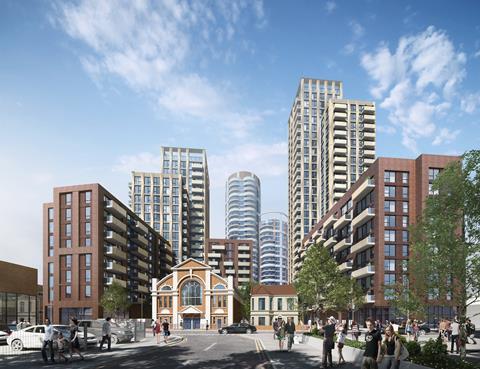 Barking & Dagenham's regeneration arm has announced a £300m architectural framework for its ambitious council housing programme.
The east London borough wants 50,000 "high-quality" homes to be built over the next 20 years by the council and its partners and has set up BeFirst, a regeneration company, to ramp up progress.
BeFirst has set itself a five-year target of building at least 2,700 homes which will be largely council owned with some "affordable" and shared ownership properties.
It has identified 44 sites across the borough, some quite small and others with the potential for more than 200 homes. They include the old Ford factory in Dagenham and around the new Crossrail station at Chadwell Heath.
Barking & Dagenham began building council homes a few years ago but the Ojeu notice is an acknowledgement that it needs a strong framework of architects if it is to deliver such a large number of homes well.
"For many years we have had a relatively small programme and struggled to [build the numbers we wanted]. BeFirst has a different investment vehicle to deliver that at scale and pace," said a spokesman.
"We need to gather a framework to give us a good choice of architects."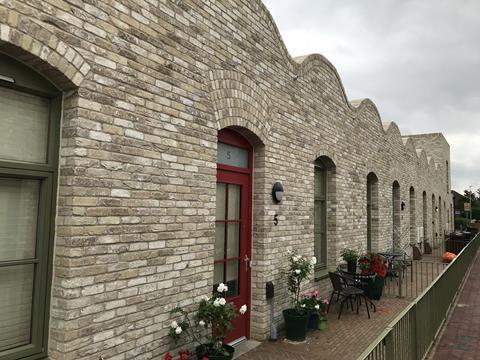 It is also investigating off-site options and other modern methods of construction and a spokesman said bids from architects with experience of this would be welcomed.
"We are looking for quality and sustainability, innovative design and innovative use of new materials," said the spokesman.
The Ojeu notice contains two lots: high and lower value projects. Both will have at least six architects on them.
The former has an estimated value of £300m and is described as, "Architectural services for part or all of the RIBA work stages including feasibility and masterplanning. The appropriate BIM capability will be required."
The latter has an estimated value of £150m and is for, "Design services for residential schemes, frequently affordable housing but also mixed developments. The project size will range from £2m up to £20m."
The borough has worked with architects including Pollard Thomas Edwards, White Arkitecter and Peter Barber whose Burbridge Close elderly housing scheme in Dagenham, also known as Ilchester Road, was recently praised by Building Beautiful commissioner Roger Scruton.
Crown House, a 200-home scheme by Carey Jones Chapman Tolcher in Barking town centre, goes to planning tonight.
BeFirst was set up 18 months ago to accelerate regeneration in the borough on 400ha of development land. It is wholly owned by the council and counts Bob Kerslake and Peter Murray on its board.