Some of 52 homes will be built on old pub and garages
Levitt Bernstein has won planning for 52 affordable homes on Powell and Moya's Churchill Gardens Estate in Pimlico.
The scheme, at the 30-acre riverside site facing Battersea Power Station, is for Westminter council which approved it this week.
The council said 34 supported housing units would be built in the middle of the grade II-listed post-war estate, to replace the 31 existing homes in the estate's Darwin House, with a further 18 homes for intermediate rent also provided.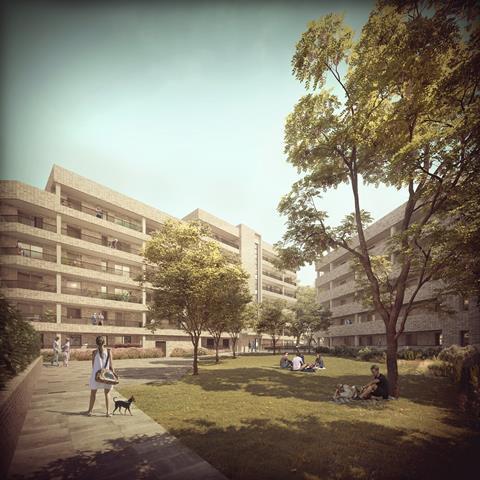 The intermediate rent homes will be built on the site of the former Balmoral Castle pub and nearby garages. The council said the homes would be built using "Passivhaus principles".
Cllr Heather Acton, cabinet member for communities and regeneration, said: "The designs have been considered carefully to complement the existing, highly regarded, estate architecture and the new green outdoor spaces aim to improve the lives and wellbeing of the wider Churchill Gardens community."