Supporters run amok at half-built PRS development during Champions League parade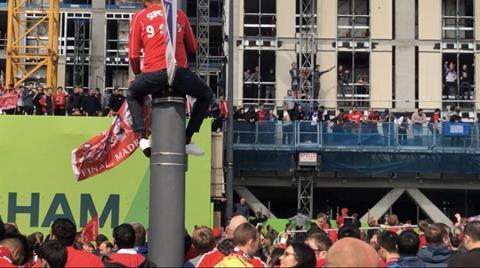 The contractor for a Leach Rhodes Walker Architects build-to-rent development near Liverpool's waterfront has been left counting the cost after football fans invaded the site during the weekend's Champions League celebrations.
Construction firm Graham said that despite its efforts to make the site of the practice's 384-home Strand Street development secure, equipment and materials had been damaged during the homecoming parade following Liverpool FC's 2:0 victory over Tottenham Hotspur.
Hundreds of fans broke into the site near the city's Albert Dock, scaling the half-built structure – which will be 16 storeys tall when complete.
One observer posted a video to LinkedIn, saying: "There were people walking round with hammers smashing fitted plasterboards up, using cable and throwing it out of the windows, climbing the crane, throwing materials out of windows. The amount of money it must of [sic] cost the company that owns the site and companies working on it!
"Can't even get on site without hats, gloves, boots, glasses etc and people think it's ok to behave that way?! I'm surprised someone didn't end up in hospital."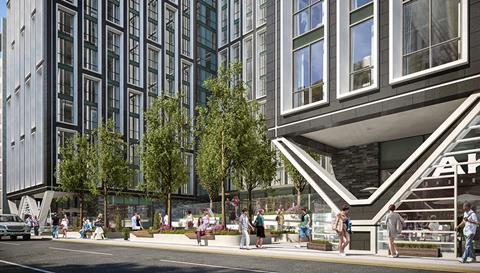 Posting an image of the incident another LinkedIn user said: "Graham Group. Lost for words how over 150 people were all inside your half built site today. How did this happen it was a disaster waiting to happen."
A spokesperson for Graham said: "We are aware that the boundary fencing of our Strand Street site was breached during the trophy parade on Sunday.
"A proportion of the large crowd trespassed onto our site causing damage and interfering with materials and equipment. No injuries were recorded."
The contractor said it had worked with local police, the council and event organisers to ensure the site was as secure as "reasonably practicable", including having extra security guards on site during the parade.
The contractor said: "The security guards immediately contacted the police to deal with the matter. We would record our thanks to Merseyside Police for their assistance in dealing with the incident."
Police estimate more than 750,000 fans lined the route of Sunday's parade.