Stephenson Studio and Leach Rhodes Walker proposals for city-centre scheme set for approval
Plans to convert and extend a 1950s office building in Manchester city centre into a boutique hotel with a roof-top bar are set to be approved by city councillors.
Stephenson Studio and Leach Rhodes Walker have worked up proposals to add a two new storeys to Pearl Assurance House in Princess Street – as well as a seven-storey rear extension – to turn the building into a 70-room hotel.
The scheme, created for operator Malmaison, is a stone's throw from the grade I-listed Manchester Town Hall. But a report to members of the city's planning and highways committee said Historic England considered the extension proposals to be a "sympathetic contemporary design" that "subtly reinterprets" the style of Pearl Assurance House.
Recommending the scheme for approval, city council planners said converting the JW Beaumont & Sons office building into a hotel was consistent with national and local planning policy, and would help to promote sustained economic growth.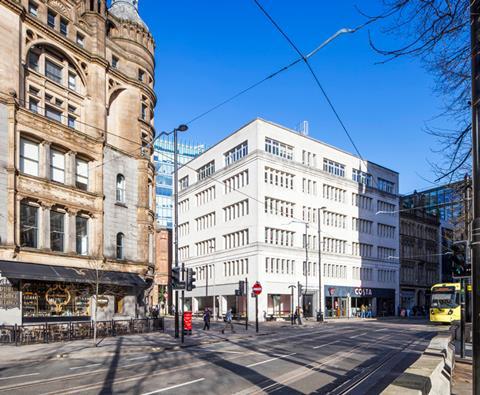 They described Pearl Assurance House as a non-designated heritage asset, noting that Beaumont & Sons designed the city's Whitworth Art Gallery and Kendal's Department Store, both of which are grade II listed.
"The proposed works are considered to be beneficial to the character of the existing non-designated heritage asset," officers said.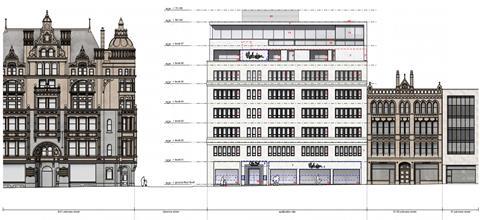 "The proposal would retain a significant amount of original fabric and would remain architecturally honest.
"The extension has been designed in a sympathetic and contemporary way that is simple and elegant and has taken inspiration from the original design of the building."
Officers accepted that there would be a "degree of less than substantial harm" to some local heritage assets, but insisted the development would "not have a significant detrimental impact on the gothic town hall or the grade II* listed Old Law Library.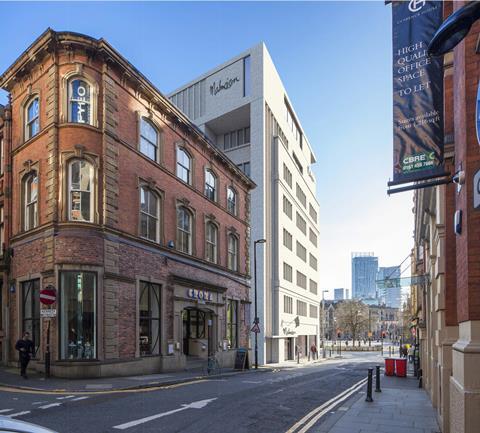 They concluded: "It is considered that the proposal is in accordance with the City of Manchester's planning policies and regeneration priorities including the adopted core strategy, the relevant strategic regeneration frameworks and the community strategy, as well as the national planning policies contained within the National Planning Policy Framework and should be approved."
Planning documents list Stephenson Studio as "planning architect" for the project and Leach Rhodes Walker as "architect". The design and access statement said the firms had worked together on three other city-centre hotel schemes: 11-15 Cross Street; 55 Portland Street; and 3 St Peter's Square.
Manchester's planning and highways committee meets to consider the proposals at 2pm on August 22.