PLP scheme had planning revoked after it emerged date of permission saved developer up to £50m
Labour is calling for a full Cabinet Office inquiry into the "biased" approval by communities secretary Robert Jenrick of plans for redevelopment of the Westferry Printworks which were overturned last month after a legal fight.
The party's shadow housing minister Mike Amesbury wrote to the civil service permanent secretary Mark Sedwill as details emerged of a meeting between Jenrick and the applicant, media tycoon Richard Desmond (pictured), last November in which the application was raised.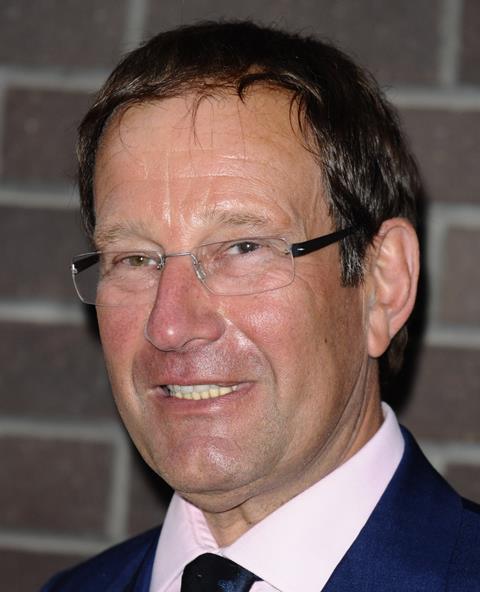 Permission for the 1,524-home redevelopment designed by PLP for businesses owned by the former Express Newspapers proprietor, a former donor to the Tory Party, was overturned last month after the government accepted the decision gave the impression of "apparent bias".
In a consent order issued by the High Court, the government said the decision was taken on a specific date to avoid triggering a Community Infrastructure Levy liability which would have come in to force the following day. Planning authority Tower Hamlets has valued the potential CIL liability it missed out on at between £30m-£50m.
In his letter, Amesbury told Sedwill: "The consequence of Mr Jenrick's decision was to save a developer a very great amount of money and, in the light of conceding the judicial review claim, give rise to serious questions which require answers."
He added: "Serious questions need to be answered about why this decision was taken, a decision which could have saved a Conservative donor tens of millions of pounds, and in the process deprived local residents of vital infrastructure funding.
"It's essential that we have transparency in processes such as this so that trust can be maintained in our housing and planning system."
The news comes after Jenrick admitted that he had sat with Desmond at a Conservative Party fundraising dinner at London's Carlton Club last November, at which Desmond raised the issue of the application.
A spokesman for the communities secretary said the application was raised with him but "Jenrick informed them that it would not be appropriate to discuss the matter with him, or for him to pass comment on it".
Jenrick maintains he did not display any genuine bias toward the application in his decision, though he has accepted that the way it was determined gave the impression of it.
In a statement, the housing ministry said: "While we reject the suggestion that there was any actual bias in the decision, we have agreed that the application will be redetermined."