Third annual prize from Soane Museum announced
Kenneth Frampton, the renowned British architect, critic, historian and architecture professor at Columbia University, New York, has won the 2019 Soane Medal.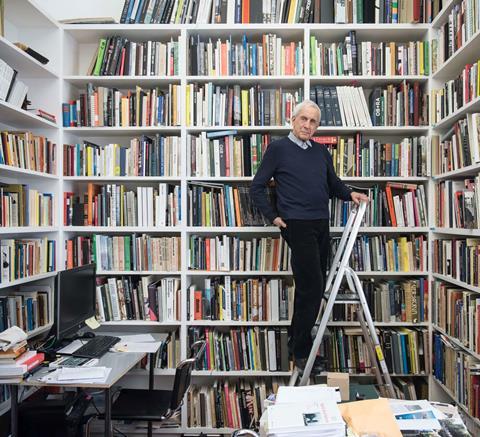 A new annual prize awarded by the Soane Museum, it recognises architects and critics who have made a major contribution to their field through practice, education, history or theory, and in doing so have furthered and enriched the public understanding of architecture.
This year's jurors were Bruce Boucher, David Chipperfield, Paul Goldberger, Owen Hopkins, Farshid Moussavi, Eric Parry, Alice Rawsthorn, former BD architecture critic Oliver Wainwright and the writer and teacher Thomas Weaver.
They said Frampton occupied a unique position in architectural culture and that his work as an architect, writer, critic, educator and academic over the last 50 years had shaped and informed the outlook of countless students and architects.
Chipperfield said: "Through his writing and teaching, influenced by his background as a practising architect, Kenneth Frampton has had a major influence on the work of a generation of architects practising today. We are delighted to honour him with the 2019 Soane Medal in recognition of the profound and critical role he has played in shaping contemporary architectural culture."
Frampton will deliver the Soane Medal Lecture at a special event on November 11 held at LSE's New Academic Building on Lincoln's Inn Fields in London.