Practice to carry out first major works on St Lawrence Jewry since 1957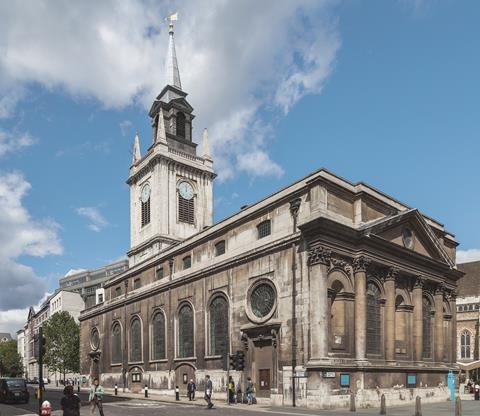 Julian Harrap Architects has landed a major repair and conservation job on a grade I-listed church in the City of London designed by Christopher Wren.
The practice has been appointed by the City of London Corporation to carry out the first major works since 1957 on the St Lawrence Jewry church, located next to Guildhall.
It is set to be one of the largest restorations of a Wren church in recent years.
The £4m job will include specialist masonry cleaning and repair to the building's Portland stone, and restoration of eleven 20th-century stained-glass windows designed by Christopher Rahere Webb.
All roof finishes will also be restored, including structural reinforcement of the lead-clad hipped roof over the nave.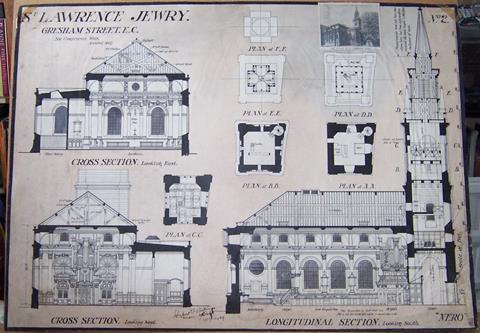 Internally, all of the church's plaster ceilings will be repaired and redecorated while all electrics, water pipes, heating systems and fire safety elements will be replaced.
The building sits above the remains of the capital's Roman amphitheatre, which can be visited beneath the Guildhall Art Gallery.
A church has existed on the site since at least 1136, but the discovery of burials in the adjacent Guildhall Yard dating from 1040 - during the Anglo Saxon period - suggests a church or chapel was already present by this date, if not earlier.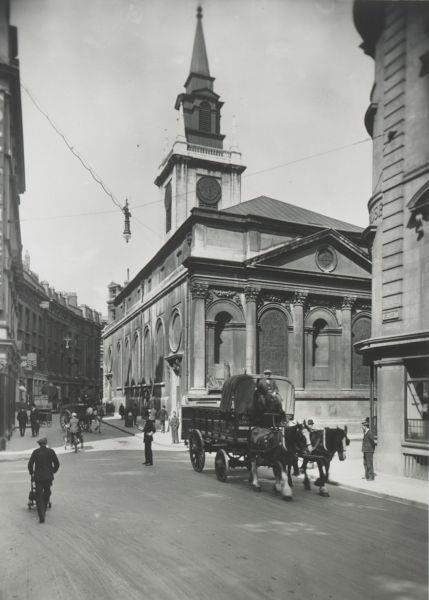 After the medieval church perished in the 1666 Great Fire of London, Wren was commissioned to build a replacement.
The resulting building, completed in 1677, was the most expensive of the 51 churches Wren built in the capital after the fire.
But the church was once again consumed by fire in 1940 when it took a direct hit from an incendiary bomb during the Blitz.
Although the tower and exterior walls survived, all interiors were completely destroyed.
The church was faithfully restored between 1954 and 1957 using survey drawings from 1848, with the only major variation being the addition of a vicarage apartment in one corner where the vestry was originally located.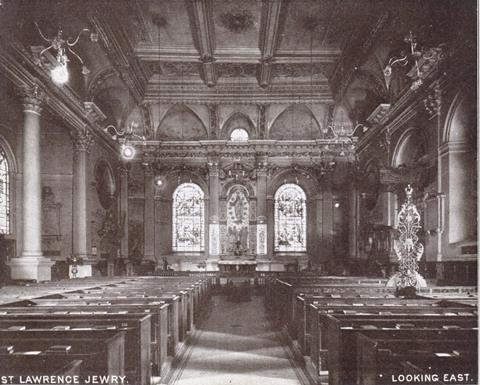 Julian Harrap Architects associate Andrew Coles said it was a privilege to safeguard the building.
"St Lawrence Jewry Church, together with its historic setting, is a microcosm of London's endlessly fascinating story; from Roman gladiators to the Great Fire of London, Wren's rebuilding and the destruction caused during the Blitz."
He added that the team had developed a deep understanding of the history of the church through meticulous archive research and inspection of the historic fabric, with repairs set to be carried out on a "stone-by-stone basis".