Meanwhile M&S sparks outcry with Pilbrow & Partners plan to demolish Oxford Street landmark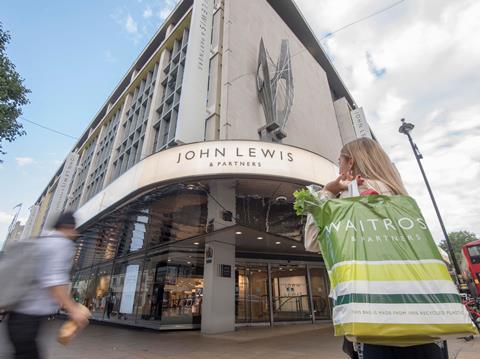 Department store John Lewis has said it is expecting 40% of its profit to come from non-retail activities including housing within the next 10 years.
Last year the firm identified 20 of its current John Lewis and Waitrose sites for the building of "quality and sustainable housing" as it seeks to diversify from high street retail activities.
John Lewis made the pledge as it reported a £517m pre-tax loss for 2020, after being forced to write down £648m in the value of its high street stores because of the speed of the move online within the retail sector.
The firm said: "With retail margins declining and the partnership wishing to return more benefit to partners, customers and communities, we are aiming that, by 2030, 40% of our profits will come from areas outside retail, namely financial services, housing and outdoor living."
The partnership said that these businesses were "higher margin", and therefore could "more sustainably support a model of employee ownership".
It said the commitment was part of a five-year plan to deliver £400m per year in pre-tax profit.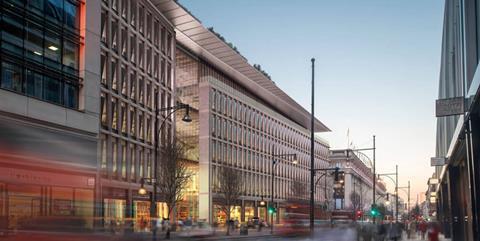 While the immediate focus of this push is to expand its financial services offerings, in October the retailer said it was working with partners to progress plans for housing delivery, with two planning applications expected to be made in early 2021.
John Lewis said at the time that the developments would be for build-to-rent schemes, which would be furnished with stock from John Lewis stores, and to which it would offer to deliver Waitrose food.
Retailers and the high street were already under pressure from changing shopping patterns before covid, a situation which has been significantly intensified by enforced closures during lockdown.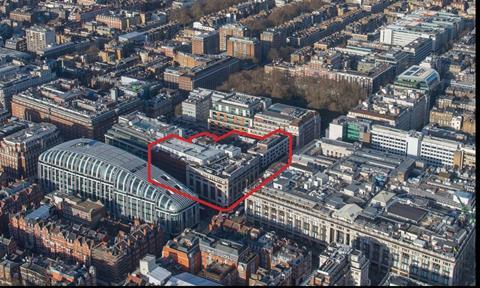 At the other end of Oxford Street, M&S has announced plans to demolish its own flagship branch, replacing six-storey Orchard House - designed by Trehearne & Norman - and two other buildings near Marble Arch with a 10-storey building designed by Pilbrow & Partners. The proposals, currently out to consultation, have sparked anger over the loss of a cherished 1930s building and the attendant environmental damage. Pilbrow & Partners has said it considered but ruled out retrofit as impractical.