Move follows research showing permission-free development cost nation 13,500 affordable homes last year
Housing secretary Robert Jenrick has defended the government's record on housing delivery, insisting that permitted-development schemes – such as office-to-residential conversions – had delivered homes that otherwise would not have existed.
Jenrick was answering questions in parliament after councils' lobby group the Local Government Association released figures suggesting the light-touch planning regime had cost the nation 13,500 affordable homes over the past four years. That is because the developers of such schemes do not need to comply with the same planning obligations that the normal application route demands.
Shadow housing minister John Healey asked Jenrick whether delivery of new affordable homes was rising as a result of permitted development and accused the Conservative Party of failing to fix the nation's housing crisis – as well as staying quiet on the topic of new homes in the general election campaign.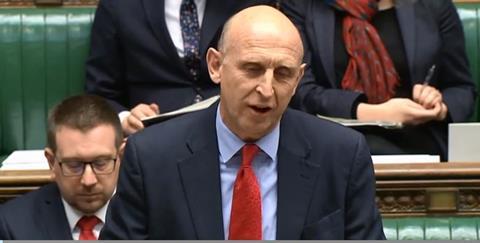 The housing secretary accepted there were "some examples of poor practice" with permitted-development schemes and said the model was currently "subject to review".
But he insisted permitted-development rights (PDR) as a whole had benefited the nation.
"Those rights have led to a large number of net additions that would not otherwise have been brought forward," he said.
"Last year, we delivered more homes than any other [government] for 30 years. Therefore, the planning reforms taken forward by my predecessors, which I will take forward with my new white paper, have contributed to getting the homes built in this country that we desperately need."
The LGA crunch was based on the expectation that local planning authorities would require 25% of new homes delivered to be affordable. It calculated the 13,500 affordable homes figure from Ministry for Housing, Communities and Local Government data showing there were 54,162 new homes created through the conversion of offices to residential use under permitted-development rights over the past four years.
The MHCLG Net Housing Supply dataset showed that more than 60,000 new homes were created under permitted-development rights over the same period, when agricultural or industrial buildings were included.
Labour's Healey said the quantity of new social-rent homes delivered – the lowest-cost of all categories of affordable housing – hit a six-year low in 2019 while permitted-development rights were making it easier for developers to build "modern-day slum housing".
Jenrick said last year had seen the construction of more council houses than in the entire 13 years of the last Labour government.
Elsewhere, the housing secretary confirmed he had received the final report from the Building Better, Building Beautiful Commission – set up by his predecessor James Brokenshire and originally chaired by Roger Scruton, who died at the weekend.
"We are currently reviewing the recommendations of the commission and I shall respond in due course," he said.
"The recommendations of the commission that we will publish shortly speak to all forms of housing, including co-operative housing and social housing, where, of course, there have been some fantastic examples of good-quality design, not least the RIBA award-winning new social homes in Norwich."
He was referring to Mikhail Riches' Goldsmith Street project for Norwich city council, which won the Stirling Prize in October.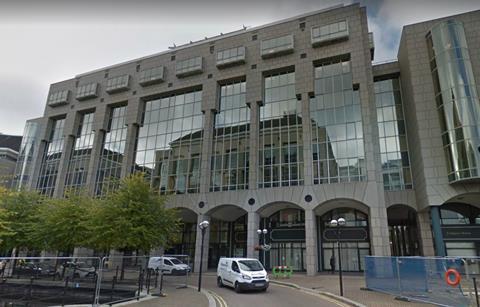 RIBA has been consistently scathing about permitted-development rights and their impact on the quality of new homes delivered.
When the LGA published its figures, president Alan Jones said the data underscored the extent to which the mechanism clipped the wings of local planning authorities to shape places for the better.
"These figures show that permitted development rights damage the ability of local authorities to provide more affordable housing, as well as leading to poor-quality and potentially dangerous homes," he said.
"Permitted development rights give developers the green light to cut corners and sidestep standards put in place to ensure people can live healthy lives. The government must scrap this policy as a matter of urgency."
The MHCLG data that the LGA used said there had beenn 241,340 net additional dwellings in England in 2018-19, up 19,140 on the previous year. Of those homes, 213,860 were new-build completions. Office-to-resi conversions under permitted-development rights contributed 14,107 units to the total.