Housing secretary supports £130m project in Digbeth despite council opposition
The housing secretary has granted permission for a £130m scheme in Digbeth Birmingham after deciding its construction would not prevent delivery of a planned rail upgrade in the area.
The scheme, designed by Darling Associates for mixed-tenure developer Eutopia Homes, will provde 480 homes, a hotel and 16,000sq ft of commercial space on Camp Hill in the city.
Birmingham council had turned down the scheme amid concerns that building it out would prevent works that are needed to allow the planned re-opening of the Camp Hill line in Birmingham, something the council is committed to in its local plan.
However, following an appeal by the developer, the secretary of state agreed with a planning inspector that there was "limited potential for prejudice" to delivery of the rail scheme, despite the fact that one portion of it – the Camp Hill Chord – runs along the edge of the site. Network Rail did not oppose the scheme.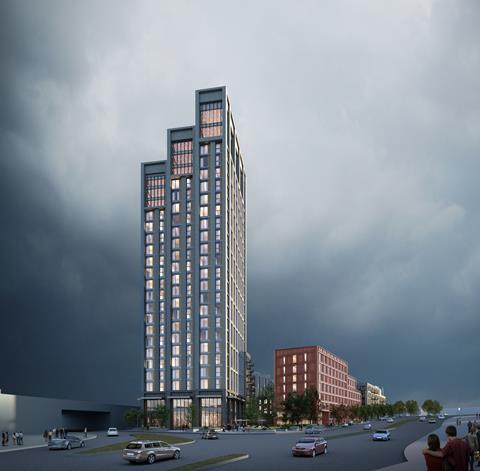 Eutopia said the site, which it bought with funder Chenavari Investment Managers in 2018, will now be able to be built out according to the plans drawn up by architect Darling Associates. The scheme includes seven blocks ranging from three storeys up to 26 storeys in height, with the tallest tower housing 180 apartments for sale. The other towers will deliver 300 homes for rent, including 12 four-bedroom townhouses.
Scott Hammond, founder and chief executive of Eutopia, welcomed the decision but said the opposition of Birmingham council had "forced a lengthy delay to important job creation and housing delivery, as well as expenditure of public funds at appeal".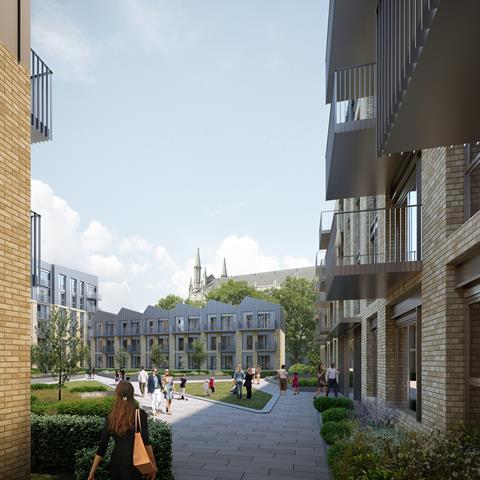 Hammond also hit out at West Midlands Combined Authority mayor Andy Street for lobbying against the proposal. Hammond said: "Unfortunately planning committee members often make decisions without relevant training and against clear planning policy, with limited accountability for their decisions.
"Despite pledging to support growth with a brownfield-first agenda, it was disappointing to see mayor Andy Street lobby against this scheme which, as acknowledged by the secretary of state and planning inspector, is in a sustainable location suitable for the development proposed."
Hammond, the former co-founder of pioneering build-to-rent developer Essential Living, set up Eutopia in 2017. The Camp Hill scheme is the third to be brought forward by Eutopia alongside Chenavari and Darling Associates, following projects in Exeter and Salford.