Housing secretary grants permission to twice-refused 17-storey scheme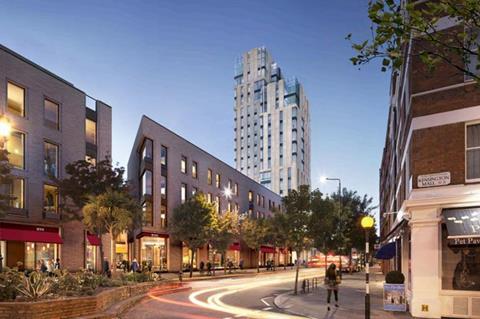 Housing secretary Robert Jenrick has decided to approve a controversial 17-storey tower block close to Kensington Palace in London.
He said he agreed with the inspector's recommendation to approve the mixed-use redevelopment of Newcombe House on the corner of Notting Hill Gate and Kensington Gardens after the proportion of affordable housing was increased to 35%, and the number of homes overall to 55.
The scheme, designed by Urban Sense Consultant Architects for developer Notting Hill Gate KCS, was twice turned down by Kensington & Chelsea council before being called in and approved by London mayor Sadiq Khan in 2018, after which Jenrick called the application in for determination himself.
In his decision letter Jenrick said he agreed with the inspector's conclusion that the impact of the scheme on listed buildings, conservation areas and local heritage was not significant enough to outweigh the benefits of redeveloping the current eyesore site.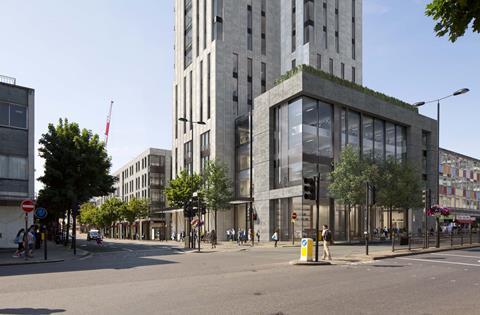 Overall, he said, the effect on the townscape of the upmarket enclave of the capital would be neutral, despite the fact the inspector concluded it would impact upon views of the setting of Kensington Palace and Kensington Gardens.
The development proposals had sparked a vigorous local campaign to stop the scheme, which also includes offices, shops a surgery building and landscaping, but was nevertheless backed by the Kensington Society.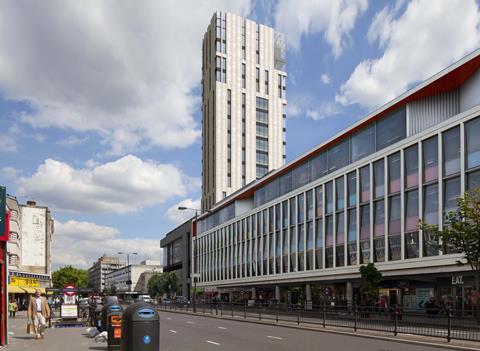 The developer has been attempting to secure permission for its scheme since first applying in 2015.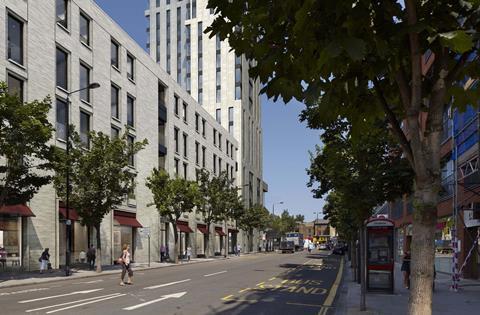 His decision comes in the wake of continued controversy of his approval of the Westferry Printworks scheme in East London, which was being promoted by Tory party donor Richard Desmond. However, in that case Jenrick went against the advice of the planning inspector to approve the scheme, whereas here he has agreed with the judgement.