Hearing kicks off on controversial 441-home development in west London
The planning inquiry into a controversial 441-home scheme in west London designed by Hawkins Brown was set to start today.
The architect's proposals, drawn up for housing association L&Q, would deliver the homes on the site of a Citroen car dealership at Brentford in five blocks, ranging in height from 12-18 storeys.
Local planning authority Hounslow council refused the proposals under delegated powers in February 2018. It cited the scheme's impact on nearby heritage assets – including the Kew Gardens World Heritage Site, Strand on the Green, Kew Green and Gunnersbury Park.
Hounslow council officers also said the proposals' "heavy reliance" on one- and two-bedroom apartments was problematic, as was the lack of a legal agreement over affordable housing levels.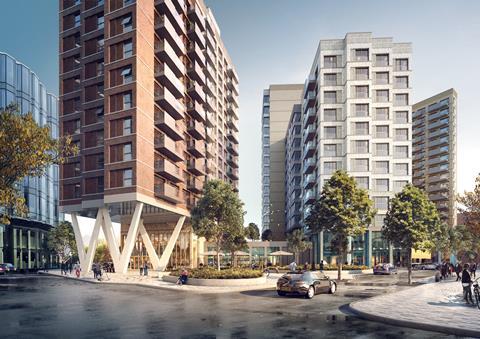 Mayor of London Sadiq Khan subsequently used his planning powers to overrule the decision and approve the scheme, following tweaks that saw unit numbers increase from 427 homes, a commitment to make 50% of the development "affordable" and an increase in family-sized units.
Khan said Hawkins Brown's proposals were "well considered" and responded well to the site context, which is a stone's throw from Chiswick roundabout and Championship side Brentford FC's new stadium, designed by AFL Architects.
"The quality of the design, architecture and materials will ensure a distinctive and high-quality development which will contribute positively to the regeneration of the Great West Corridor Opportunity Area," he said.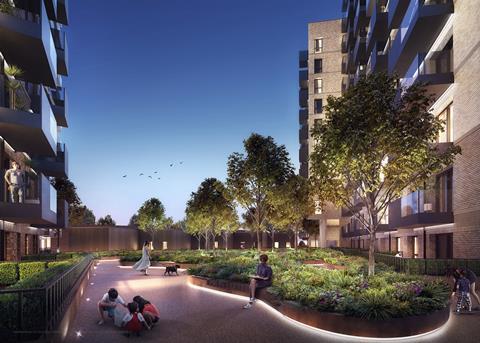 But then housing secretary James Brokenshire last year called the scheme in for government-level approval, which will be informed by the inquiry that is expected to run for 12 days.
Planning inspector David Nicholson will oversee the hearing before writing a report on which the secretary of state for housing, communities and local government – currently Robert Jenrick – will base his decision to approve or refuse the proposals.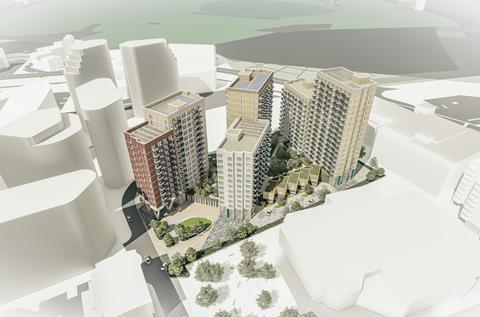 Among the core issues explored will be whether the scheme is consistent with the government's policies in relation to housing delivery; whether it has a positive impact on the economy; and whether it is in line with local planning policies.
Its impact on local conservation and heritage sites – and the degree of any harm – will also be key considerations.
Pre-inquiry documents indicate that the proposals' impact on views of Kew Gardens' Orangery from the Great Lawn will be among the contested issues.