Architect beats 60 others to prize

Ian Ritchie Architects has won an international competition to design a new bridge at the Irish National War Memorial Gardens in Dublin.
More than 60 submissions from across Europe and the US were received by competition organisers the RIAI (Royal Institute of the Architects of Ireland) and the Office of Public Works when the contest was launched last November.
The practice beat four others who made the final shortlist – Weston Williamson, Irish firms Niall Montgomery & Partners Architects and Seán Harrington Architects, along with Danish architect Bystrup.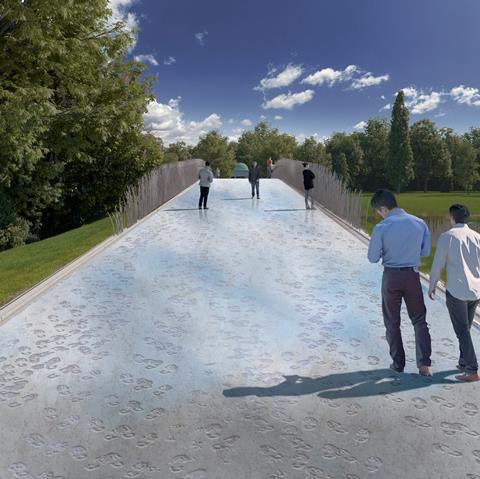 The winning bridge design was described by the judges, who included former RIBA president Angela Brady, as "a simple and elegant way of stepping from one side of the Liffey to the other. A slender blade of stainless steel leaps from the reeds and rushes to cross over the river."
Ian Ritchie Architects will receive a prize of €15,000 (£13,000) for the winning entry.
The win is the firm's second major job in the country, having previously designed the 120m high Spire of Dublin which was opened 16 years ago.