Listed 1967 space is also used by the Orchestra of the Age of Enlightenment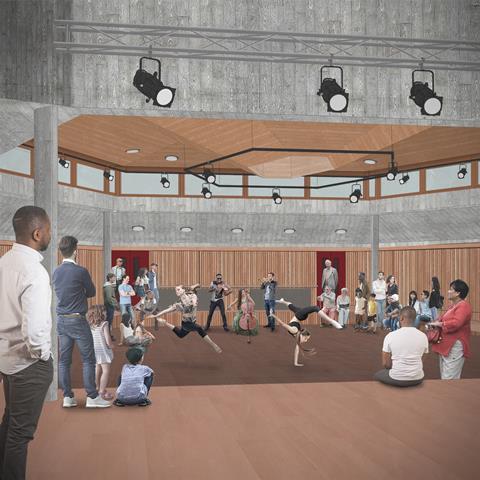 Reed Watts Architects has been given the green light for an overhaul of a grade II-listed brutalist assembly hall in north London whose acoustics are so acclaimed it is used by a world-famous orchestra.
The hexagonal hall, completed in 1967 by Howell Killick Partridge & Amis, is the focal point of Acland Burghley School in Tufnell Park.
It is also home to the Orchestra of the Age of Enlightenment (OAE), an ensemble specialising in the use of period instruments which uses the hall for rehearsals and educational projects with the pupils.
Reed Watts has been granted listed building consent to carry out a refurbishment and extension of the space to bring it up to date.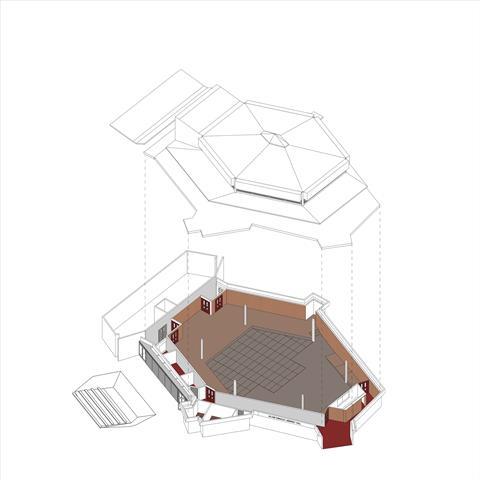 Modifications will include improving flexibility for seating and staging, improving acoustics, adding WCs, updating sound and lighting equipment and improving the ventilation system.
Additions to the hall made prior to its 2016 listing will also be repaired.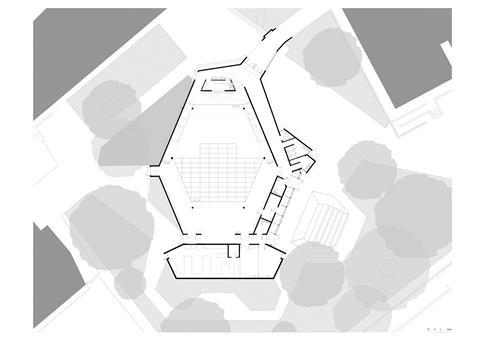 Howell Killick Partridge & Amis, was established after the quartet met working for London County Council where they were responsible for the seminal Alton West estate in Roehampton.
At the time of the school's completion, professional journal The Architect & Building News said its designers had created some of the best acoustic and lighting detail in the country.
The review added: "It is when one arrives at the assembly hall that the sheer ingenuity of much of Acland Burghley strikes deepest.
"Hexagonal in shape, the hall is 'doubled ended' to serve any number of functions, from straight lectures to boxing matches to full-length operatic performances."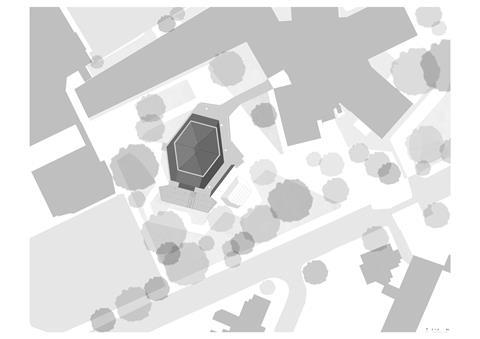 The school said that though the hall was well-loved by pupils and staff, it had "struggled to live up to its potential" because of its aging infrastructure.
Head teacher Nicholas John said the scheme will "enable the building to reclaim its original place at the heart of the community, enabling local residents access to world-class arts performances and heritage activities right on their doorstep".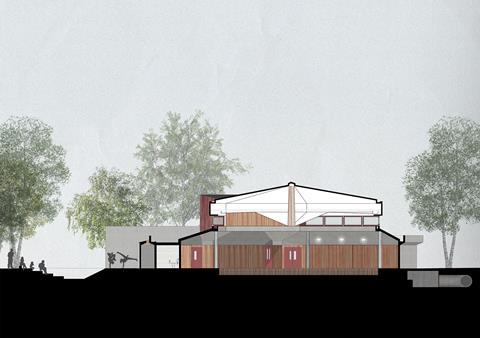 Reed Watts co-founder Matt Watts said working on the job had been a "real joy".
He added: "The staff, students, community – and even the building itself – have such energy."
"The building represents a heroic period in both educational thinking and architectural design and it's our job to respect these while addressing current issues such as energy use and access for the widest possible range of users."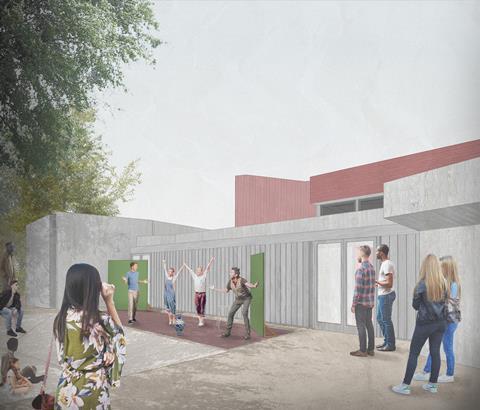 In 2018, the practice completed a new cafe in the central courtyard of the V&A museum.
The 135sq m black steel pavilion was the third and largest project the practice had designed for the V&A.
Reed Watts was founded in 2016 by Jim Reed and Matt Watts who were previously associate directors at Haworth Tompkins.