Defeated practices include Haworth Tompkins and Allies & Morrison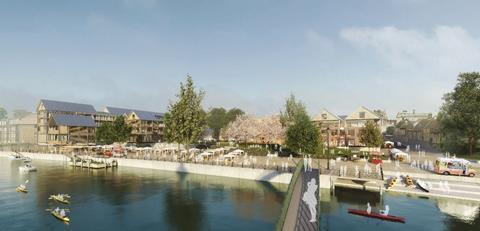 Hopkins has beaten a strong shortlist to land the job of redesigning Twickenham Riverside.
The architect beat Haworth Tompkins, Cullinan Studio, Allies & Morrison and Baynes and Mitchell Architects with Outpost.
Hopkins is the second architect to be appointed to the Thameside project in south-west London – after Francis Terry was chosen in 2016 but then dropped after a campaign by residents against his Regency-style proposals. It was Terry's first competition win after splitting from father Quinlan Terry's practice, which also entered. Quinlan Terry is the architect of neighbouring Richmond Riverside which was opened by the Queen in 1988, sparking anger from modernists who decried it as a pastiche.
The latest two-stage competition, for the site between Water Lane and Wharf Lane, was run by RIBA Competitions.
Hopkins was known as "architect one" during the judging. Its entry is attached as a pdf.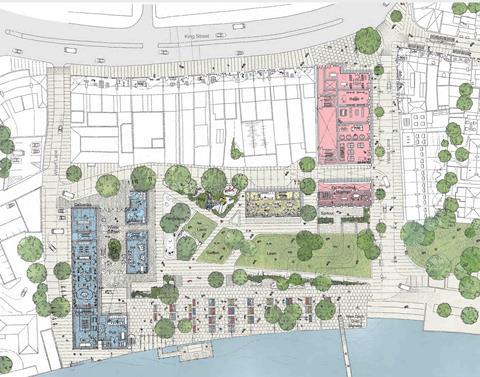 The design panel who selected Hopkins as the preferred bidder included the leader of the council and other councillors, Sarah Williams as the RIBA advisor, a representative from the local stakeholder reference group and two local residents with architectural experience, according to a statement from the organisers.
This decision is due to be ratified by the council in January at a committee meeting where the funding will also need to be approved.
After this the council will work with the architects and wider design team on full proposals for the site which will go out for consultation as part of the pre-planning process.
Richmond council's director of environment Paul Chadwick said: "Following four weeks of engagement, the design panel reviewed the feedback from residents, along with the formal considerations as set out as part of the RIBA competition process."
He said the selected designs would revitalise the riverside and "drive economic improvement to the wider Twickenham area".
When the competition was launched, an honorarium of £6,500 was pledged for each of the shortlisted teams.