American architect responsible for National Air and Space Museum in Washington DC is mourned
American architect Gyo Obata, one of HOK's three co-founders, has died aged 99.
With George Hellmuth and George Kassabaum, Obata took HOK from a regional architecture practice based in St Louis to one of the largest design firms in the world.
Among Obata's most notable projects at the firm were Priory Chapel at Saint Louis Abbey, the National Air and Space Museum in Washington DC and King Khalid International Airport in Riyadh, Saudi Arabia.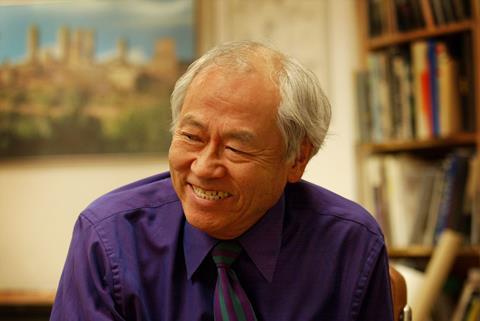 HOK chairman and chief executive Bill Hellmuth said Obata had been a mentor to "several generations of designers" including himself and described him as "an example to all of us".
Born in San Francisco to Japanese artist parents, Obata began his architectural studies at the University of California, Berkley, in 1942.
However, his education there was interrupted by the US's internment of people with Japanese ancestry, which he escaped by securing a place at Washington University in St Louis – one of the only US universities accepting Japanese-American students at the time.
After gaining a degree there, he moved to the Cranbrook Academy of Art in Michigan, where he studied under Finnish architect Eliel Saarinen.
Obata then served in the US Army off the coast of Alaska, before joining the Chicago office of architects Skidmore, Owings & Merrill as a designer in 1947.
In 1951, the St Louis firm Hellmuth, Yamasaki & Leinweber (HYL) recruited him as a design assistant to Minoru Yamasaki, which would later design the World Trade Center in New York City.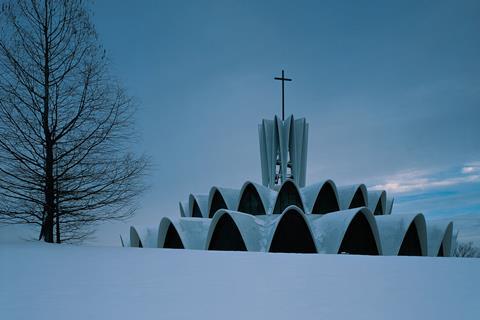 HYL reorganised as Hellmuth, Obata & Kassabaum (HOK) in 1955, with Obata appointed principal of design.
Bill Valentine, HOK's chairman emeritus, said Obata embodied "everything that's honourable about the architectural profession" and described him as a kind, thoughtful man who developed warm relationships with colleagues and clients.
"Instead of designing for the fashions of the times or to make a personal statement, Gyo designed to improve lives," he added.
Obata retired in 2012 but maintained an office at HOK's St Louis studio until 2018, serving as a design adviser to colleagues.
He died on 8 March 2022.