The facility is due to open in spring 2021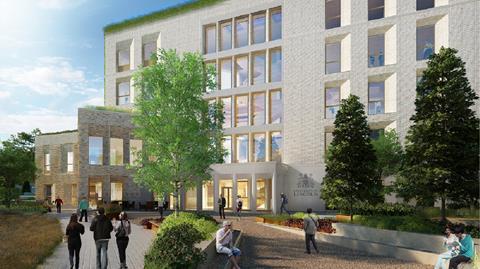 Plans for a new £21m medical school building at the University of Lincoln have been given the green light by Lincoln city council.
The planning application for the scheme, which was designed by HLM, was submitted at the end of January.
The new, five-storey building is due to be finished in spring 2021 and will include lecture theatres, laboratories, clinical and dissection anatomy suites, equipped with cutting-edge diagnostic tools and a science library.
The new facility, which is located at the university's Brayford Pool Campus, will also include mock consultation rooms within the clinical suite that will allow students to experience real life situations encountered by those in the medical profession.
The scheme is also set to have a roof terrace on the southern side of the building that will provide a large external space for events.
The terrace will be visible along the main boulevard and will offer views across the campus. It will enable informal teaching and break-out activities to occur outside.