Rare hacienda-style development at Putney Heath gets grade-II status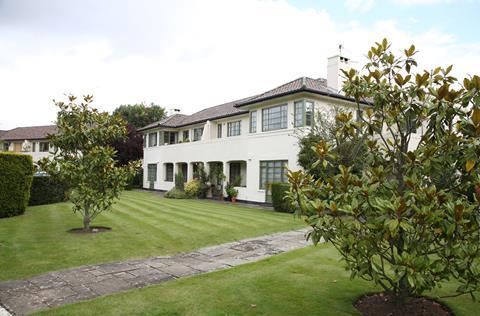 Government heritage adviser Historic England has listed a development of 28 flats in south-west London in recognition of its rarity in the UK and exceptional level of preservation.
Colebrook Close, near Putney Heath, was built in 1934 to designs by Marshall and Tweedy that the watchdog said appeared to have "more in common with the United States West Coast condominium" than anything in England.
Its luxury three-bedroom homes were split between seven blocks with upper-storey flats, each boasting a 6m balcony or loggia, desined to allow residents to take advantage of what brochures for the development described as the area's "extremely clean fresh air".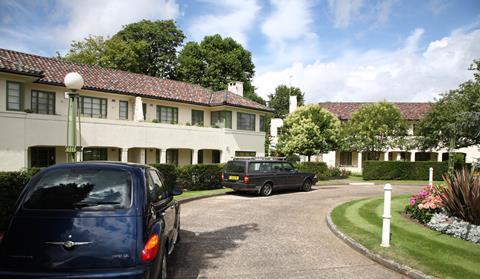 Historic England said that while two-storey flats were ubiquitous in the inter-war period, "the plan form, of blocks of four, each with its own entrance, given equal architectural and spatial prominence" was an important difference with Colebrook Close.
It added that the development "coincided with a period of growing economic instability", when many were having to reconsider how they owned or rented property, and how they managed their households – and staff.
The listing said contemporary publications from the time of the flats' completion suggested that the homes' third bedroom was potentially suitable for a maid, while each of the flats featured two bathrooms and two WCs.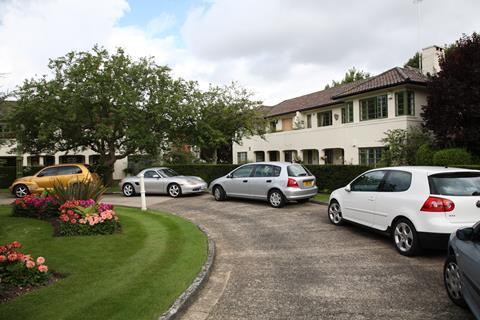 In addition to the seven residential blocks, in hacienda style, Colebrook Close also features a block of five garages with a caretaker's flat above.
"As a whole it is skilfully composed and remains exceptionally unaltered and legible, including the road layout, surfaces and landscaping, providing a rare and important social, historical and architectural record," Historic England said.
It added that the apartments were originally only available to rent, with first-storey homes costing £210 a year and ground-floor homes £195 a year.
Land Registry data suggests that the most recent sale of a flat in the close took place in 2015 for a price of £610,000.