Boost for Allies & Morrison proposals as Historic England grants immunity-from-listing certificates
Allies & Morrison's proposals for the wholescale redevelopment of south London's Elephant & Castle Shopping Centre have taken a step forward with a decision from Historic England to rule out the listing of key existing buildings.
The government's heritage watchdog has issued two five-year immunity-from-listing certificates covering the main 1960s shopping centre, the Hannibal House office building above it, and the neighbouing Coronet Theatre.
Also included in the main immunity certificates are two pubs – The Charlie Chaplin and the former Butts pub in Newington Butts, two Victorian buildings next to the Coronet and one of the entrances to the Elephant & Castle Underground Station.
Southwark council's planning committee narrowly approved the redevelopment of the shopping centre in July – backing developer Delancey's scheme by a one-vote margin. A meeting of the committee earlier in the year had signalled its intent to refuse the proposals, deferring their decision to allow officers to draw up detailed reasons.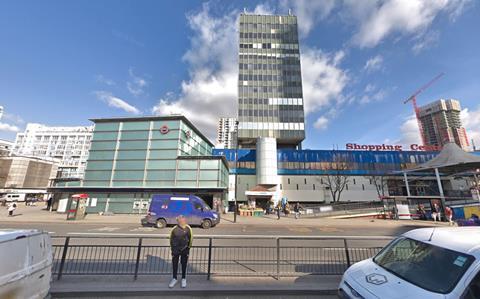 Allies & Morrison's scheme to redevelop the site includes new shops, offices, education facilities, leisure and entertainment facilities, transport upgrades and almost 1,000 new homes in a scheme that features buildings of up to 35 storeys in height.
However, opponents pointed to the break-up of long-established working-class communities that the regeneration of Elephant & Castle has so far entailed.
Key concerns over the proposals included the low proportion of social-rented homes proposed; the loss of existing social facilities – including a popular bingo hall; and opportunities for existing local traders, many from the Latin American community, to remain in the area post-regeneration.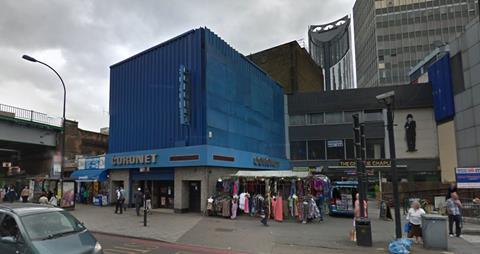 Campaign group the Twentieth Century Society also objected to the application on the grounds that it required the demolition of the Coronet, which it said boasted a remarkable example of a surviving art deco auditorium and original external features.
Southwark's development and planning lead Johnson Situ insisted the Allies & Morrison proposals would create a "vibrant new town centre" that would bring "new homes, jobs and opportunities".
The approved scheme included an "improved" affordable housing offer, which earmarked 35% of the development's housing – when measured by habitable room – for rent at below market rate.