Supermarket loses bid to overturn ministerial rejection of Hutchinson & Partners project
Supermarket giant Sainsbury's has lost a High Court challenge against a secretary-of-state-level decision to block the redevelopment of its Whitechapel store with a 471-home scheme designed by Hutchinson & Partners.
Then housing secretary James Brokenshire went against a planning inspector's advice in refusing the proposals when he issued his decision on the east London plans in June last year.
In addition to the new homes, which would have been provided in eight blocks of up to 14 storeys, the Sainsbury's scheme would have delivered a new supermarket at the 3.1ha site – immediately north of David Adjaye's Idea Store and a stone's throw from Whitechapel station.
In his decision letter – which came just weeks before he left office in Boris Johnson's first reshuffle as prime minister – Brokenshire cited poor natural light levels for residents of the new homes and loss of daylight for neighbouring homes among his reasons for refusing the scheme. Impact on nearby heritage buildings, including the nearby Trinity Green Almshouses, was also a concern.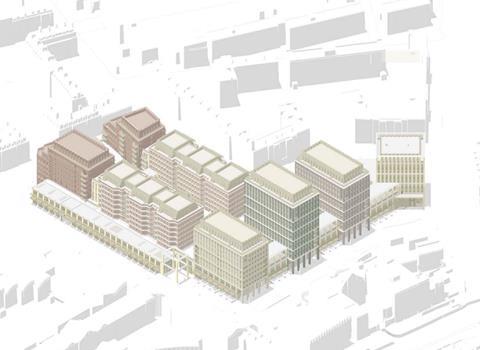 Now the nation's second-largest supermarket chain has failed to persuade a High Court judge that Brokenshire's decision was wrong in law.
Sainsbury's argued that Brokenshire had failed to take account of "relevant considerations" in deciding that there were no reasons why the proposals should be approved despite conflicts with Tower Hamlets' local planning policies.
The supermarket's legal team also said that as the then-secretary of state's main concern had been the location of affordable housing within the scheme, this should have been dealt with through a "minded-to" letter setting out changes that would make the scheme acceptable to Brokenshire.
But in a judgement handed down last week following a hearing in January, judge Mrs Justice Lang dismissed both grounds.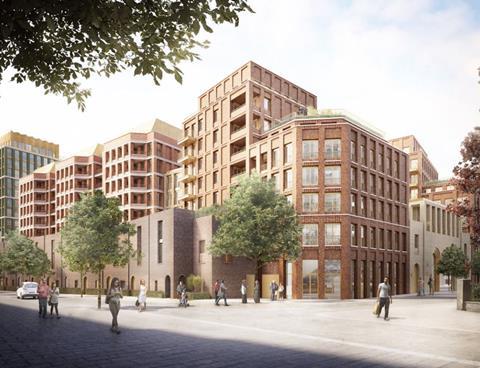 She accepted that Brokenshire's decision letter had been "poorly expressed" but said it had clearly concluded that "material considerations in favour of the proposal were not decisive and did not justify a departure from the policies in the development plan".
"In my judgement, the first defendant was entitled to dismiss the appeal, and refuse planning permission, on the basis that the proposal was not in accordance with the development plan overall, and that the material considerations did not indicate that the development plan should not be followed," she said, referring to Brokenshire.
"There was no identifiable public law error in the first defendant's decision-making, and therefore no grounds for a legal challenge."
The judge also found that although Brokenshire could have approved the proposals subject to conditions requiring the scheme's affordable housing to be reconfigured – it was a rare move that was solely at his discretion.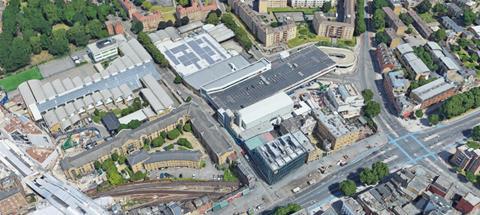 "The inspector's findings were firmly against the claimant on the issue of affordable housing, and so were the findings of the first defendant," she said.
"They found significant flaws in the affordable housing scheme; not mere details which could be easily resolved."
She said Brokenshire was entitled to conclude that seeking more fundamental changes through a further revised section 106 agreement was unlikely to be successful.
Ross Hutchinson designed the scheme at the centre of the challenge for Sainsbury's and earlier incarnations of the proposals – which at one stage included a 36-storey tower.
The work was originally done when Hutchinson was a director of Unit Architects. He founded Hutchinson & Partnes in 2017 after Unit disbanded.