Practice drawing up "Project Mersey" plans for 20-storey block above station concourse
The first names of firms working on a huge scheme to redevelop Liverpool Street station are beginning to emerge with Swiss architect Herzog & de Meuron drawing up plans for a block up to 20 storeys tall above part of the concourse, Building Design's sister publication Building understands.
Shard developer Sellar is speaking to Network Rail about the job, codenamed Project Mersey, which will involve creating over one million sq ft of mixed-use space at the site as well as revamping the third busiest station in the country with new entrances at its southern end. It will also include building a new two-level concourse which is designed to reduce overcrowding at the station.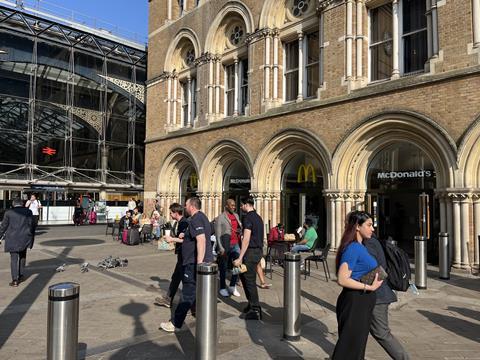 In a so-called transparency notice published last December, Network Rail said: "The station has significant overcrowding problems. The current conditions at the station are predicted to get worse as a result of forecast growth in passenger arrivals and interchanges."
The notice said the overall cost to complete the job would be around £1.55bn.
Work planned will include a new office block above the station while the existing Andaz hotel at the station will be revamped.
The scheme is not expected to go into planning until at least the end of the year but already contractors are on high alert about the job which is estimated to have a construction cost of at least between £500m and £600m.
Sellar, which is working with Mace on the £350m Paddington Square development, designed by Renzo Piano, is expected to go out to tender for the job next year making it one of the most hotly contested construction contracts in recent years.
"There's a couple of very big schemes floating around and this is one of them," one source said.
Sellar has development rights over the Andaz hotel, while Network Rail owns the Victorian 50 Liverpool Street Building, which would be demolished to improve station access.
Network Rail has previously said it hopes to sign a deal with the Sellar JV, which also includes Hong Kong-based transport operator MTR, by January next year.
Others understood to be working on the deal include cost consultant G&T and engineer WSP. Sellar has formed a joint venture for the work called Mersey 1 Ltd.
Sellar declined to comment.