Proposals include Herzog & de Meuron-designed 20-storey tower over part of station's concourse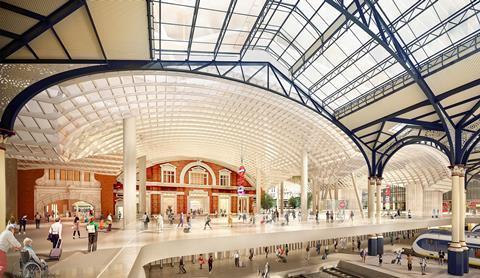 Heritage groups have already raised concerns about Sellar and Network Rail's £1.5bn plan to redevelop Liverpool Street station just a day after it was formally unveiled yesterday.
The work will include building a 20-storey tower designed by Herzog & de Meuron over part of the concourse which Sellar and Network Rail said will fund £450m of infrastructure work at the station which dates back to 1874.
In March, Building Design's sister title Building revealed the Swiss architect was working on the proposals, along with several other consultants including engineer WSP and QS Gardiner & Theobald.
Earlier this week it emerged Mace, which is completing work at Sellar's Paddington Cube scheme, designed by Renzo Piano, is providing pre-construction advice ahead of the job going into City planners next spring.
The scheme, codenamed Project Mersey, will involve creating over one million sq ft of mixed-use space at the site as well as revamping the third busiest station in the country with new entrances at its southern end. It will also include building a new two-level concourse which is designed to reduce overcrowding.
As well as the office block, other work planned will also include revamping the existing Andaz hotel at the station whose facades are grade II listed.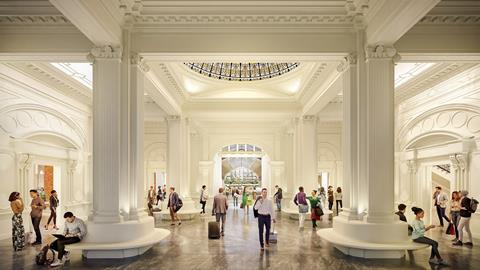 Sellar said that "working sensitively with the station's heritage features is a key priority" and added: "The historic elements and façade of the grade II listed Andaz hotel, which originally opened as the Great Eastern hotel in 1884, will be sensitively restored. The building will be sensitively and sustainably adapted so it connects to the concourse and creates a new public realm."
But heritage groups said they have been left unimpressed with what they have seen so far and Save Britain's Heritage director Henrietta Billings said: "The images of the Sellar scheme we have seen published in the press are a PR exercise. We can't judge the proposals on the basis of glossy computer-generated images – we must see the actual plans.
"Londoners and visitors alike will expect any proposal in such a sensitive and historic location to respect the history, fabric and setting of these landmark buildings and we will be watching closely."
And the Victorian Society said it has launched a fighting fund to oppose the scheme at a public inquiry "if need be".
Its director Joe O'Donnell said: "It is extremely disappointing that a proposed redevelopment of a major Victorian station has got this far without speaking to the Victorian Society - especially where public bodies such as Network Rail and TFL are involved.
"As a statutory consultee, it makes sense to speak to us at an early stage. However, despite our writing to TfL and Network Rail months ago, asking to be involved in discussions, we heard nothing until the plans were announced."
And he added: "This development is likely to overwhelm the listed [Andaz] building. The few images provided hint at the sky above the concourse being totally blocked out by a view of a new tower. If this scheme turns out to be as harmful to the listed building and surrounding conservation area as it seems, we will fight it."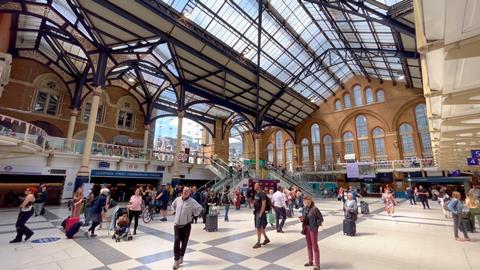 The Victorian Society was part of a coalition which saved the station from demolition in a 1975 public inquiry with it being reopened by the late Queen in 1991.
Sellar and Network Rail's proposals will provide step-free access across the station and to all London Underground platforms by increasing the number of lifts from one to seven, adding six more escalators to bring the total to 10 and improving the London Underground station concourse and entrance.
Sellar chief executive James Sellar said: "Our vision to significantly upgrade Liverpool Street station will alleviate its chronic overcapacity issues and future-proof it for generations at zero cost to the tax or fare payer.
"With additional wellness focused workspaces, retail and leisure, as well as enhanced public realm – all reflecting the changes to people's lifestyles which have accelerated as a result of covid, Liverpool Street will be transformed into a destination in its own right. London is at a pivotal moment post Brexit and post pandemic and we need to show a willingness to commit to infrastructure improvements."
Consultation on the plans will begin in the coming weeks and the initial proposals will be shared with the public between 21 and 23 November at the Andaz hotel.
The Sellar and Network Rail team also includes Hong Kong transport operator MTR.