Café and wellness centre opened by daughter of Britain's richest woman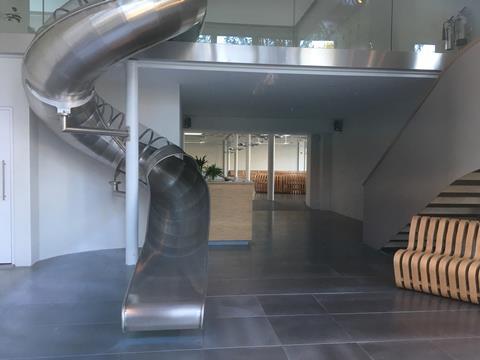 The daughter of Britain's richest woman has turned Richard Rogers' old studio into a popular café and wellness centre with a helter skelter for adults.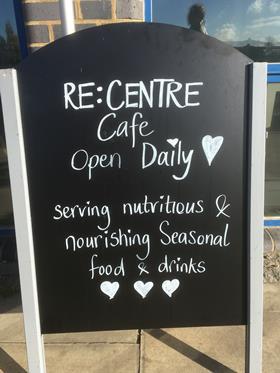 Classes in drawing, yoga, "transformational mindset", "breathwork and energy healing" (tickets: £51.50) and "ecstatic dance" are now on the menu, along with coffee and vegan dishes for the dog walkers of Hammersmith. A slide has been built in what was the architect's foyer.
Re:Centre has taken over three Thames Wharf Studios buildings that were home to Rogers Stirk Harbour & Partners for more than 30 years. The architecture practice vacated the riverside space in 2015 when it moved into its self-designed Cheesegrater in the City.
Re:Centre, which did not use an architect to adapt the spaces, has been granted consent to operate out of the buildings next to the River Cafe for seven years, on a lease it says is worth £923,462.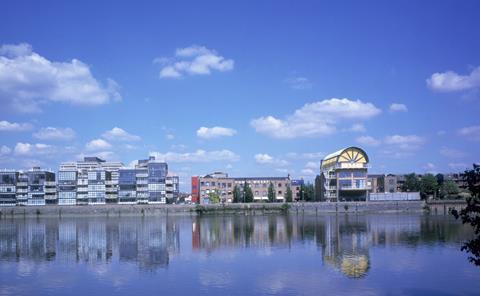 Landowner Marco Goldschmied – Richard Rogers' estranged former business partner – was granted planning permission in 2015 to replace the buildings with flats designed by RSHP but has done nothing with the consent after the market changed. Planning documents on the Hammersmith & Fulham council website suggest that is still the plan in the longer term.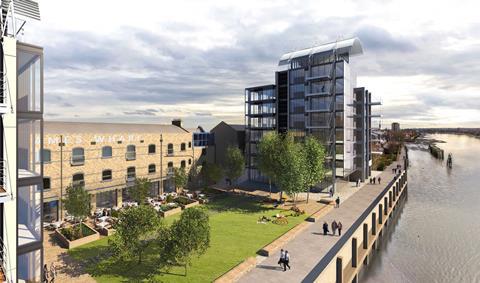 Re:Centre is run by a company called Re:Source Global Ltd which was founded two years ago by Sophie de Carvalho, a 31-year-old London-based artist who spent some of her formative years in the Netherlands, Switzerland, France and Italy.
According to its first published accounts, Re:Source made a £1m loss last year. But it also has assets of £1.5m and £640,000 cash in the bank. It also has five years to pay back start-up loans of £3.2m.
De Carvalho is one of the twin daughters of Charlene de Carvalho, executive director of Heineken who inherited the Dutch brewer from her father in 2002. Freddy Heineken was the victim of a high-profile kidnapping in 1983, an event that was made into a film starring Anthony Hopkins.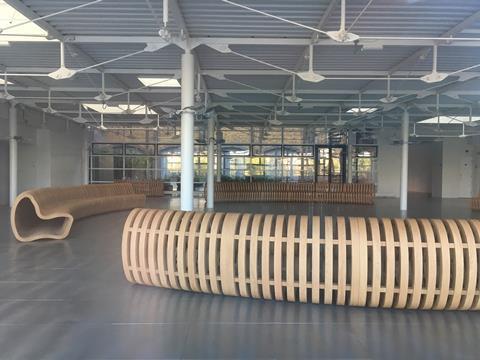 In the last Sunday Times Rich List Charlene de Carvalho and her husband, investment banker Michel de Carvalho, were placed joint sixth with a combined wealth of £11bn. The first five places were all taken by men, making her Britain's richest woman. Until her decision to take on the family business after her father's death, she had been living a quiet family life in London, raising the couple's five children.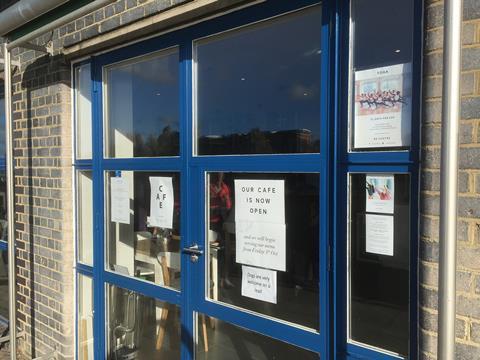 The Re:Centre, which recently hosted an exhibition curated by Leah Wood, the artist daughter of Rolling Stone Ronnie Wood, says on its website: "Our aim at Re:Centre is to create a sanctuary of rest and reflection – a space to connect with ourselves and others in a more authentic and balanced way."