Practice's accounts are two months overdue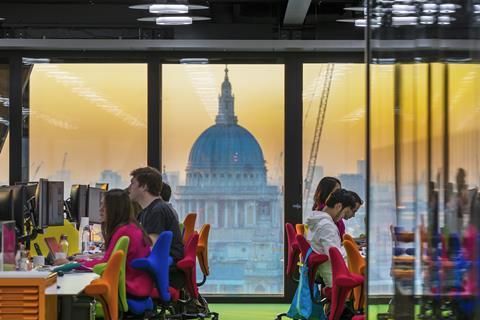 Rogers Stirk Harbour & Partners has received a second warning in as many years from Companies House over the late filing of its accounts.
The practice's 2018 accounts should have been filed by March 31, nearly two months ago. The relevant page of the Companies House website is stamped in red: "Accounts overdue".
A warning of an "active proposal to strike off" the LLP has been posted on the Companies House website, along with a "first gazette notice for compulsory strike-off", although the government's registrar has until Tuesday to process this.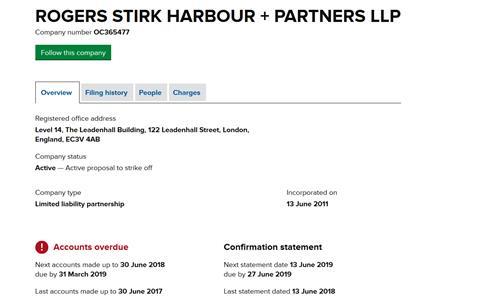 The same thing happened last year when the firm's accounts had not been filed by the end of May. The notice posted on Companies House said it would be struck off and the limited liability partnership dissolved two months from that date (May 30) "unless cause is shown to the contrary". The firm then duly filed its accounts and the threat was rescinded.
RSHP received a similar warning in 2012, although that notice was discontinued after four days.
There is nothing to suggest the practice is in financial trouble but other UK architects, such as Foster & Partners, manage to file their accounts promptly every year.
The RSHP LLP was incorporated in 2011 and is based at the practice's self-designed Leadenhall Building in the City of London, also known as the Cheesegrater.