Concept proposal for huge timber redevelopment on Toronto Waterfront 'surprises' politicians
Proposals by Heatherwick Studio and Norwegian practice Snøhetta that would redevelop a swathe of Toronto quayside have prompted controversy in Canada's biggest city.
The firms have created plans for a timber-built quayside district of 3,000 new homes and business space to support 3,900 new jobs for Sidewalk Labs, which is the "urban innovation" business of Google parent company Alphabet.
Part of the proposals, for Toronto's eastern waterfront, include a new Canadanian headquarters for the tech giant – suggested to be up to 232,000sq m – and plans to extend existing light rail links to the quayside area.

But the concept proposals nod at a wider vision for 33,000 homes and 45,000 jobs across a 141ha footprint of Toronto's Quay Lands that has prompted concerns that Sidewalk Labs has massively overstepped the bounds of the 4.8ha "smart city" project that its first phase relates to.
The Toronto Star said the long-term vision for the Quay Lands had come as a "complete surprise" to city, state and national politicians when they emerged earlier this month – even though the vast majority of the land they relate to is city-owned.
In an opinion piece, written in response to the criticism, Sidewalk Labs chief executive officer Daniel Doctroff said the business wanted to play a "catalyst" role for Toronto's Eastern Waterfront.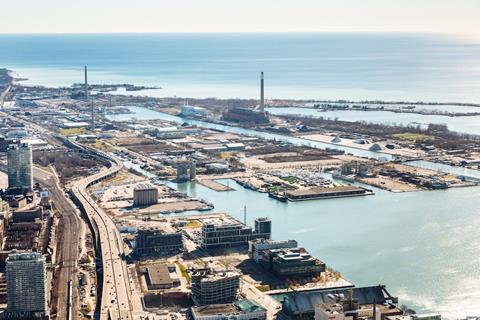 "We would look to develop only Quayside and the western edge of Villiers Island to spur economic activity, demonstrate that the ideas we have for creating the first 21st-century neighbourhood are feasible, and establish a new Toronto headquarters for Google," he said.
"Across the balance of the project geography, we would work with Waterfront Toronto as an adviser and potential infrastructure investor, but others would do the development.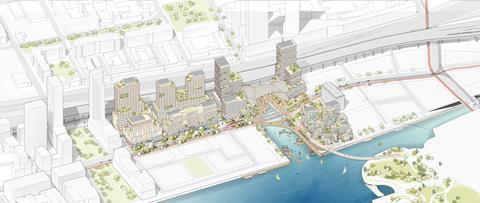 "In general, the role that we think we are suited to play on the Eastern Waterfront is that of a catalyst, with our participation based on what Sidewalk can uniquely offer, helping governments bridge gaps — not stepping into their shoes — and proving out innovative concepts for wider adoption by the public and private sectors."
Sidewalk Labs announced that Heatherwick Studio was part of the partnership it had created to develop a new district on Toronto's Eastern Waterfront back in 2017.