Architect wins planning for 1,000 homes on two sites in Wandsworth Town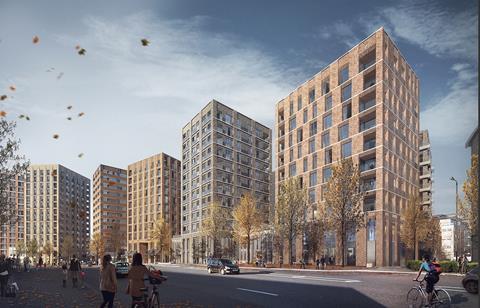 Hawkins Brown is working on Legal & General's largest build-to-rent scheme to date, a £500m 1,000-home development.
L&G's build-to-rent fund, along with Dutch pension fund PGGM and L&G Capital, bought two sites in Wandsworth, south London, totalling six acres. They are currently occupied by a B&Q and a Homebase on either side of the A217 and beside a railway line.
The deal means L&G now has nearly 5,000 build-to-rent homes in its UK build-to-rent (BTR) pipeline.
Hawkins Brown's scheme, which has won planning, will include 35% "affordable" housing, including shared ownership, and 85,000sq ft of commercial space.
The developer will also contribute £100,000 to neighbouring Wandsworth Town railway station's refurbishment programme - specifically a new entrance to the platforms.
Construction is expected to start towards the end of this year.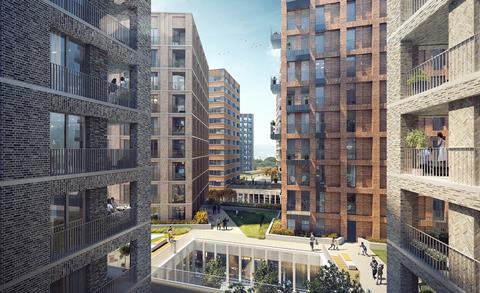 The location, between the station and a high street of local shops, the Thames and Wandsworth roundabout - whose underpass features in A Clockwork Orange - is highly desirable for renters, said Dan Batterton, head of BTR at LGIM Real Assets, a division of L&G's Investment Management arm.
He added: "Through the creation of a BTR asset class, Legal & General is looking to use its sources of long term capital to help address the chronic lack of housing supply and meet the increasing demand for affordable, quality rental accommodation."
L&G's first BTR scheme in London, the Assael-designed 440-home development at Blackhorse Mills in Walthamstow, is due to open this autumn.