Haywards Heath project will mix office space with private and 'affordable' rental flats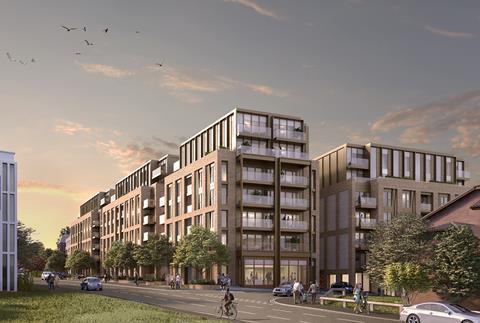 A mixed-use scheme designed by Broadway Malyan in Haywards Heath, West Sussex, has been given the go-ahead.
The scheme for developer Fairfax Properties will contain 145 rental homes, 30% of which will be "affordable" and the rest private.
The development will also feature 900sq m of commercial office space.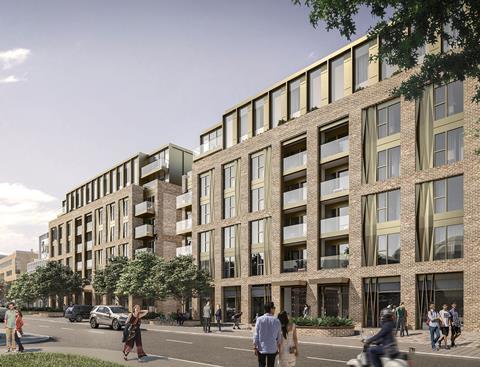 Comprising four seven-storey residential buildings, the development is the latest to be built in the vicinity of the town's railway station.
Broadway Malyan director Joe Witchell said: "As well as meeting the ambitions of the town, the development is also a reflection of changing lifestyles where people want the flexibility of tenure in sustainable locations with easy access to transport, local services and green spaces, all of which is offered by this scheme."
He said the ground floor of each brick block had taller proportions to provide a clear base, while the middle floors were grouped in two-storey elements with equal bays to create a strong rhythm along the street frontage. The top two storeys are the same proportions but set back and clad with bespoke folded metal and filigree panels.
SDP, a Fairfax Properties subsidiary, will start building work in the second quarter of this year.