Secretary of state goes against planning inspector's advice and rejects green-belt development in Yorkshire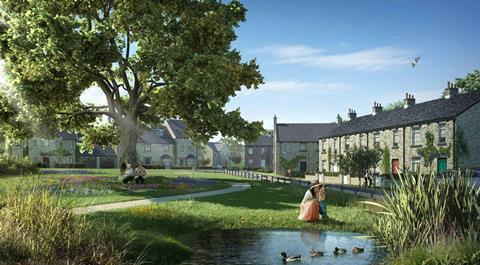 Housing secretary Robert Jenrick has used his planning powers to refuse consent for a 500-home Broadway Malyan masterplanned development in Yorkshire – on the final day before parliament was dissolved.
The scheme, earmarked for a 25ha green-belt site on the edge of Burley-in-Wharfedale, near Ilkley, had the support of Bradford council and was recommended for approval by a planning inspector following a public inquiry earlier this year.
But Jenrick overruled both the local authority and the inspector to block the outline scheme, commissioned by developer CEG, which would also have delivered a new primary school for the area and made a feature of the site of a Roman temporary camp uncovered during preparatory work.
In a decision letter published ahead of parliament's dissolution last week, the housing secretary was said to have been unable to agree with both Bradford and the planning inspector's arguments that there were "very special circumstances" that justified green-belt development.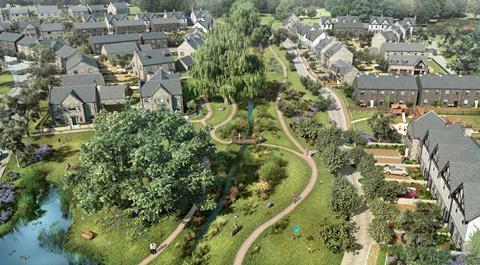 Bradford's support for the scheme rested on the case that delivering hundreds of new homes, a new school and making a feature of the camp constituted very special circumstances in planning terms.
Jenrick's letter accepted that "substantial weight" should be given to the scheme's delivery of 500 new homes.
He also agreed that there were "significant heritage benefits" in incorporating part of the Roman temporary camp into the scheme for both conservation and educational purposes.
But the letter, dated November 5, said the proposals would "lead to both encroachment into the countryside and would result in the sprawl of the Burley-in-Wharfedale built-up area", and concluded that none of the benefits outweighed the fact that it was inappropriate development.
"The secretary of state has carefully weighed the various benefits and harms he has identified," it said.
"The secretary of state considers that the above benefits do not outweigh the harm to the green belt by reason of inappropriateness and the further harm arising from conflict with three of the five purposes of the green belt.
"He has concluded that the very special circumstances needed to justify this development do not exist."
The Bradford scheme was "called-in" by Jenrick's predecessor as housing secretary, James Brokenshire.