Leiden's classical 'cloth hall' has been waiting 70 years for expansion
Julian Harrap Architects has completed the restoration of the historic Museum of Lakenhal in the Dutch city of Leiden.
The conservation specialist was working with Rotterdam practice Happel Cornelisse Verhoeven Architects (HCVA) which also designed a new wing for temporary exhibitions.
The museum authorities have been discussing the "urgent" need for expansion and restoration since 1948.
The classical Laecken Halle, meaning "cloth hall", was built in 1640 as an inspection hall when the city was internationally acclaimed for the quality of its woollen cloth.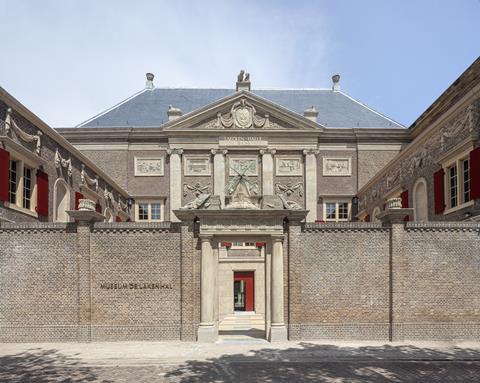 After the decline of the textile industry and a brief stint as a cholera hospital, it became the city's museum in 1874 since when it has been much extended, compromising its layout and creating levels of complexity that the practices had to resolve.
Harraps and HCVA re-worked the entrance, forecourt, vestibule and display rooms and created a new internal courtyard, the Achterplaets, to help with orientation. The aim was to create a legible transition from the original building to a later extension and the new gallery.
The external front forecourt and principal façade have been reinstated by the "bold" removal of a temporary glazed canopy installed in 1992.
The original 17th-century layout has been reinstated and new services have been threaded and concealed within the building's historic fabric, bringing the rooms up to modern museum standards.
A striking new building designed by HCVA to the side houses a café and bookshop.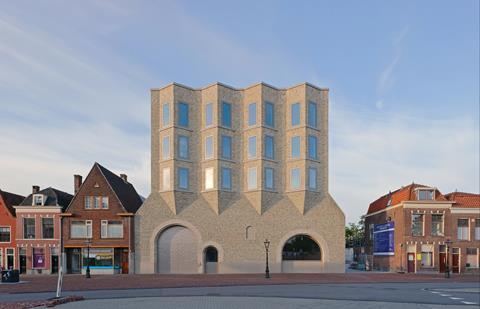 Robert Sandford, partner at Harraps, said: "Untangling the complex layers of this important historic building from its inception to the first conversion into a museum and its subsequent phased extensions has presented some significant challenges.
"But this process has been extremely rewarding, especially restoring the building's character, telling its story as part of the textile industry in Leiden. It now feels like an old building again, which is wonderful."