Practice to build new blocks at two east London estates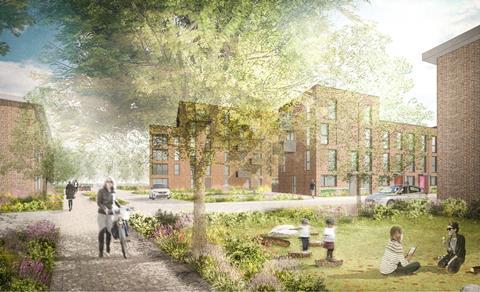 Avanti Architects has been given the green light for a 136-home pair of regeneration schemes at two council-owned estates in east London.
The practice, which is known for restoring modernist buildings, has been given approval by Redbridge council for proposals that will see new blocks built at the two post-war estates in Ilford.
The larger scheme at the Little Gearies estate will require the flattening of 10 of the estate's properties and some garages to make way for 103 homes across five new blocks.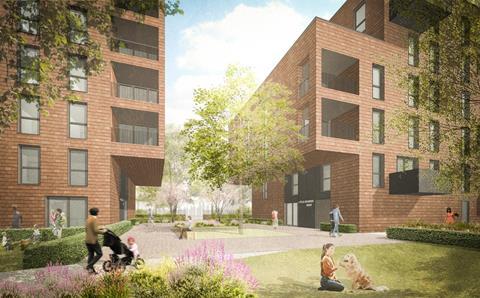 Two six-storey cantilevered blocks clad in burnt orange clay tiles will be located on the estate's high street frontage, while three more three- and four-storey brick-faced terraces will be built deeper into the estate.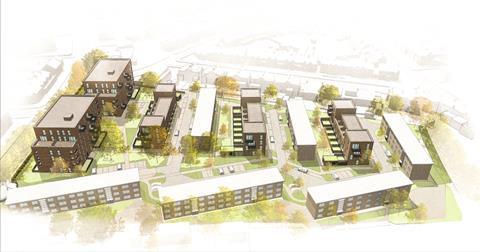 The scheme will also overhaul the estate's street network, separating roads for vehicles from green spaces and creating a new pedestrian route through the two six-storey blocks leading into the wider estate.
The second, smaller scheme at Heathcote and Glade Court consists of another 33 homes to be built in three infill sites within the estate, with the new blocks featuring pitched roofs and a "stripped back" style, according to the practice.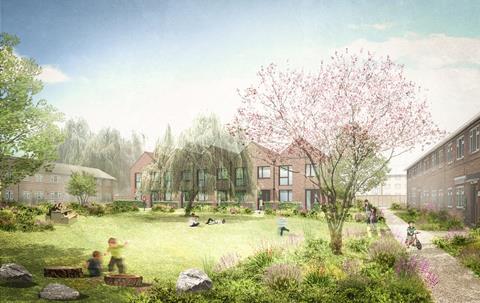 Both schemes are due to start on site in March this year.
Avanti's approval for the schemes follows a green light in August last year for its 150-home scheme in Barking and Dagenham, also split across two sites, for council-owned developer Be First.
The practice is also working on a restoration of the tiled facade of Alfred Waterhouse's Natural History Museum.