Mace, Lichfields and Stace also working on scheme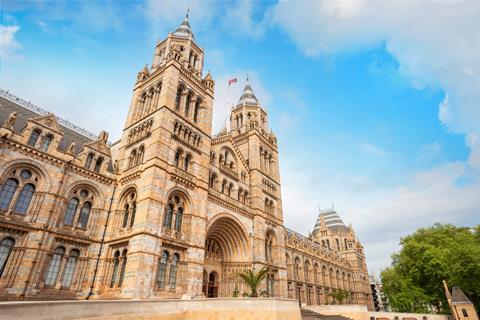 Avanti Architects has won the latest phase of works to repair the façade of the Natural History Museum's grade I-listed Waterhouse Building.
The London practice has been appointed on a £510,000 design services contract to lead the full restoration of the South Kensington building, which was designed by Alfred Waterhouse and built in 1881.
The job will continue the work Avanti started in 2015 when it was chosen to carry out research into the building's famous terracotta façade.
It was found to have been damaged by an "aggressive" cleaning project in the 1980s which has led to accelerated deterioration, the practice said.
The research involved designing a bespoke toolkit for the repair of each individual block using high-resolution photographs of every part of the façade to develop a detailed schedule of interventions.
The £20m restoration scheme will see Avanti working with a team of specialists including Price & Myers, Catherine Woolfit Associates, Collabora Consulting, Socotec, Odgers Conservation and Stace to repair the façade and the wrought and cast iron windows.
The Natural History Museum has also appointed contractors Mace and Lichfields to carry out the job, with the initial works expected to take around two years.
The appointments come after two members of environmental protest group Just Stop Oil were arrested after spraying orange paint over a reproduced skeleton of a Titanosaur which is currently being exhibited in the museum.